Where to share: Brisbane
by Flatmates Team
Where should you live if you're in the market for a share house in Brisbane? In a city split by a river and with an incredibly diverse range of accommodation options, renters are spoiled for choice in Australia's third largest city.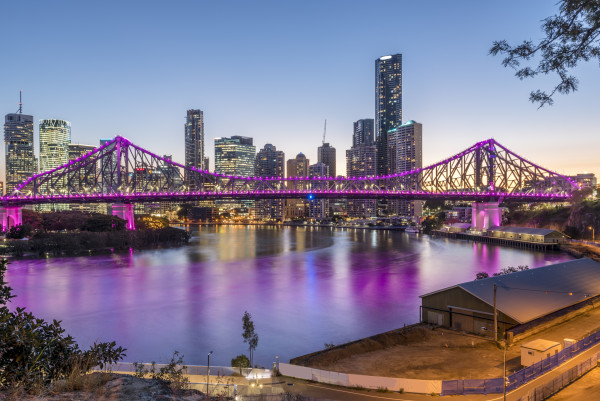 So which suburbs should be on your list as you start the hunt for a room in your next share house? Here are the key Brisbane locations that continue to be popular on our site.
CENTRAL BRISBANE
With Brisbane's public transport options limited mainly to buses in some areas, living in close proximity to the CBD is a must for many.
That's what makes Fortitude Valley one of the top suburbs to rent in Brisbane. The Valley commands an average weekly room price of $248, due in large part to its reputation as one of the city's premier lifestyle locales, with Chinatown, pubs, nightlife and trendy eateries all a part of its scene.
Spring Hill (just to the north of the CBD and around the corner from The Valley) is the most searched-for share house suburb. It's also among the most expensive with a private room averaging at $246 per week.
One suburb further east around the Brisbane River is New Farm, which represents excellent value. For an average of $211 per week you'll find yourself amongst the same inner-city cool as you'll experience in Spring Hill and Fortitude Valley, but with cash to spare at the end of the month.
SOUTH OF THE RIVER
How badly do you want to be on the Brisbane River? That's the question renters need to ask themselves as they search for their next share house in the city's south.
South Brisbane ($259) is Brisbane's most expensive suburb to rent a room, with its picturesque riverfront precinct, markets, pubs and ease of access to the CBD pushing prices up.
Around the river bend to the east lies the popular Kangaroo Point ($233), which is equally close to the city, borders the Gabba sporting ground and attracts thousands of people every weekend to the Kangaroo Point Cliffs Park precinct.
Nestled just behind South Bank is the up and coming West End, offering an eclectic mix of op shops, restaurants, live music venues and a big community feel. Share rooms in this suburb go for an average of $211. But hurry, prices won't stay this low once gentrification hits.
For a little more bang for your buck, a couple of kilometres to the south-east is Coorparoo, which has an average weekly room price of just $186, and is serviced by its own train station.
GOING WEST
Many prime share house areas are defined by universities, and Brisbane's west is no exception. The University of Queensland is the state's largest university, making the suburbs that surround it a fertile hunting ground for rooms to rent.
The university itself is in St Lucia, which is among the city's most sought-after share house destinations on Flatmates.com.au. Rents are relatively cheap too, averaging $197 per week.
Its closest suburbs in Indooroopilly and Taringa are also among Brisbane's most popular rental zones, with both commanding an average of $186 per room. Indooroopilly is exceptionally well serviced, with the Indooroopilly Shopping Centre the region's largest retail attraction, and a railway station just a handful of stops from the CBD.
So where do you share in Brisbane? Let us know your favourite Brisbane share suburbs and we'll let you know where they fit in on Flatmates.com.au.