Where to Share: Perth
by Flatmates Team
The Village People told us to "Go West" 30 years ago, but maybe it is time to actually Go West. Life is peaceful there and there's lots of open air (and cheap rent too).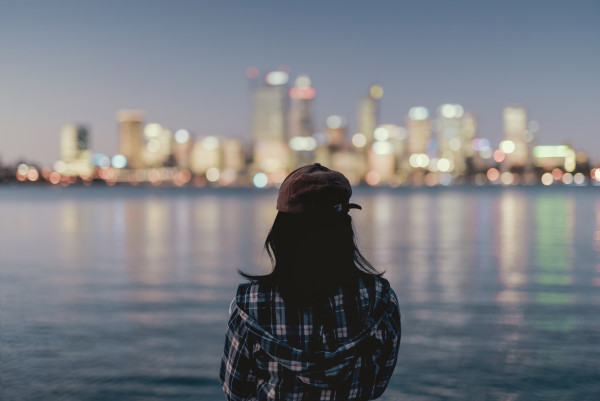 In a city spanning 6000 square kilometres, narrowing your search to a few key suburbs can be a real challenge. But the good news is it remains one of Australia's cheapest cities in which to rent a room.
So which suburbs should be on your list as you start the hunt for a room in your next share house in the big Ol' West? Check out the key Perth locations below.
CBD/INNER CITY
Living in or around the CBD for less than $200 a week? You won't find that kind of value in Sydney or Melbourne.
Highgate and Mount Lawley sit only a kilometre or two north of Perth's CBD, yet the average weekly rental price for a room there is only $186-$187 per week, marking them as two of the cheapest suburbs in the top 10 most-searched on Flatmates.com.au.
If you have to be smack-bang in the middle of town, Northbridge is your best bet. It's also the most popular suburb among share house searchers on Flatmates.com.au and commands the third-highest average weekly rent of any suburb in the city, at $226.
East Perth ($227) is almost as popular and it's not hard to see why, with its stunning parks, riverside aspects and the WACA Ground all a part of its charm.
BY THE BEACH
Beachside living for less than $200 a week is a steal in Perth's sunny beaches. Get those pens ready to sign the dotted line on these beautiful suburbs.
The Scarborough name is synonymous with Perth coastal living and continues to be exceptionally popular among renters, due to its entertainment options, dining, nightlife and, of course, that beach. Share house rooms in Scarborough cost an average of $192 per week – a bargain for a seaside location.
A little further south, Fremantle and South Freo are equally in demand and are enjoying something of a renaissance among young and trendy types. This could be placed on the establishment of Little Creatures Brewery, right on the marina, which brings travellers from all over the country to taste its delicious Pale Ale. With plenty of bars and repurposed warehouse spaces, Freo and Freo South both feature in the top 10 for Perth searches on Flatmates.com.au. If you're on a budget, Fremantle is your go at an average of $203 for a room, while South Fremantle stakes out one of the most expensive locations you'll find, at $240.
TO THE NORTH/NORTHEAST
For the budget conscious, you can't go past Perth's northern suburbs.
All within 10km of the CBD, suburbs like Morley ($162 per week) and Maylands ($168) are only minutes from their higher-priced neighbours. Maylands has its own train station, making for an easy commute to the city. It also holds a prime position beside the Swan River and has golf courses, parks and shopping centres all within walking distance.
There's also Inglewood ($185), which is always popular among renters and sharers, due to its proximity to Edith Cowan University.
SOUTH OF THE RIVER
Renters are flocking in greater numbers to suburbs just south of the Swan River (pardon the pun).
Like those locations north of the city, if you're prepared to manage the short commute into town, you can save hundreds of dollars a month on rent.
Just across the bridge from the heart of the action is Victoria Park, where an average room will set you back $172 per week. Another five minutes along the Albany Highway and you'll land in Bentley, which offers the cheapest rent of any suburb on Perth's 'most popular' list, at just $151. It's home to Curtin University of Technology, as well as The Bentley Centre Shopping Centre.
Perth may be our most remote capital city (and the second in the world after Hawaii), but with beautiful beaches and nature, a rise in the nightlife and affordable rent, maybe it's time to Go West. Check out all of our Perth listings here.