Where to share: Sydney
by Flatmates Team
As Australia's most expensive city, choosing where to look for a share house in Sydney can be a little overwhelming. To help you out, we look into the top 20 most searched-for suburbs on our site, from most expensive to the more affordable.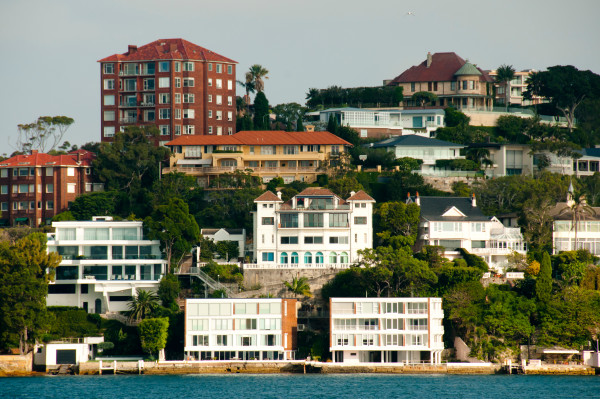 Rental prices in Sydney vary wildly from suburb to suburb, and with the city spanning 12,000 square kilometres, the options are many and varied. But there are a number of suburbs that find themselves targeted time and time again in searches on Flatmates.com.au.
As anyone living in the big city knows, public transport reigns supreme as commuting by car can be incredibly challenging. Because of this, suburbs with strong public transport links or within walking distance of the CBD are often lifted to the top of the pile among share housers. Close proximity to lifestyle opportunities and local amenities are equally important.
MOST EXPENSIVE
At an average of $385 per week for a private room in a share house, Pyrmont is not only Sydney's most expensive suburb among the top 20, it's also the most searched-for. Right on Darling Harbour and only a short walk to the CBD, it's full of bars, restaurants, the Sydney Fish Market and the Star Casino, making it ground zero for entertainment in the city.
Bookending the other side of the CBD to the east are Potts Point ($365 per week) and Elizabeth Bay ($360), which also enjoy harbourside aspects while offering ample nightlife and dining options in and around the infamous Kings Cross.
Those seeking sand and surf can expect to pay a premium. North Bondi attracts thousands of share house seekers every year, with rooms averaging $361 per week.
MIDDLE OF THE ROAD
It might not have Bondi's name, but there's similar appeal just to the south at Coogee, with average rent also coming in considerably cheaper at $336 per week.
Renters priced out of suburbs like Surry Hills ($340) have made their way to eclectic suburbs like Newtown ($314), which while still not cheap, offer some measure of value. Newtown borders the University of Sydney, making it an extremely popular share house market.
Suburbs on Sydney's north shore have never quite caught fire to the same extent as those on the southern side of the Harbour Bridge, but Artarmon ($291) is one of the exceptions. Only 9km to the city via a centrally-positioned train station, for many renters it represents a good compromise between price and location.
MORE AFFORDABLE
With Sydney boasting the most expensive rents in the country, anything significantly below $300 per week could be categorised as a bargain. And there are a surprising number of options within easy reach of the city that sit well below that price point.
Parramatta ($263) is its own satellite city these days, with an ever-expanding CBD and an increasing number of major companies setting up their operations in the region.
Granville is right next door and offers the cheapest average weekly rent for a private room among Sydney's top 20, at $217. Only 22km out of the Sydney CBD, it has two train stations within its borders, as well as a TAFE NSW Campus and most other conveniences. And, of course, Parramatta is just across the M4 motorway.
Just 7km south-west of the Sydney CBD, Marrickville ($270) might offer the best bang for your buck. As a result, it ranks in the top 10 among suburb searches, has three railway stations spread across the suburb, and its Marrickville Metro Shopping Centre will soon undergo a $142 million upgrade.