You and your flatmates are stuck at home. You've watched everything on Netflix, Tiger King memes no longer bring you joy, you tried a share house Tik Tok and failed miserably and the House Party app has been hacked. So what can you do to stay sane and to keep the peace and good vibes in your home?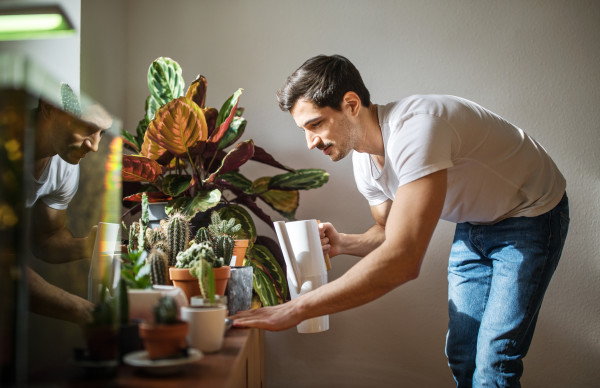 In case you missed it, the Government has warned that the current restrictions on Life As We Know It could last for at least six months.
Wherever you're at on your own personal COVID-19 curve, six months is a long time to be stuck at home.
So we're here with some ideas to keep you entertained long after the pandemic memes have lost their hilarity.
Get talking
…in another language. For free!
Start with an app like Duolingo or Babbel to get the basics sorted. Prefer to learn from a human? Sign up for a free trial with teaching services like Verbalplanet or Verbling. Their lessons are pretty cheap if you want to continue.
Then, join an online language exchange for practice: Speaky and Tandem are popular options.
Finally, practice writing in your new language with a penpal! Slowly is a letter-writing app that lets you correspond (and collect digital stamps! Cute!) with people all over the world.
Get cooking
Given food prices and buying restrictions, cooking for fun seems like a long shot right now. But we still need to eat, right? You know all those team dinners that never eventuated because everyone was too busy or too tired? Well now is your time to sit down and break some bread with your flatmates.
The Happy Foodie's self-isolation recipe list is full of easy, tasty recipes cooked with store cupboard supplies. They also have a series of cooking projects (up your home-made doughnut game!) for those with a little more motivation.
At Cookingonabootstrap.com, author Jack Monroe offers countless cheap and cheerful recipes organised into categories like rice, pasta, beans and lentils, which makes budget lockdown dining slightly easier.
Get fit(ter)
No pressure, but a Frenchman just ran a marathon on his balcony, proving that with a little creativity (and, we hope, croissants) we can stay fit at home.
If your space is too small for a marathon, try working out on a homemade treadmill instead. Cyclists can do the same with youtube's plethora of DIY stationary bike stand vids.
Need a fitness class to stay focused? Local gyms and training studios are turning to online classes — live and recorded — so ask your friends for recs.
Get curious
Hiding at home provides the perfect opportunity to practice that cool skill you always wanted to cultivate — from rap to animal reiki. Sites like Udemy, Skillshare, and Domestika are all offering free trials right now.
Want something more nerdy? Kick back on the couch with intriguing video lectures from the world's greatest institutions, completely free on Coursera. We particularly like the sound of "Plagues, Witches and War: The Worlds of Historical Fiction" and MOMA's "Fashion as Design", but there's plenty to explore.
Or, if you're simply bored and struggling to find motivation, spend a lazy afternoon on Google Arts and Culture — we guarantee the time will fly.
Bite the bullet and start cutting hair at home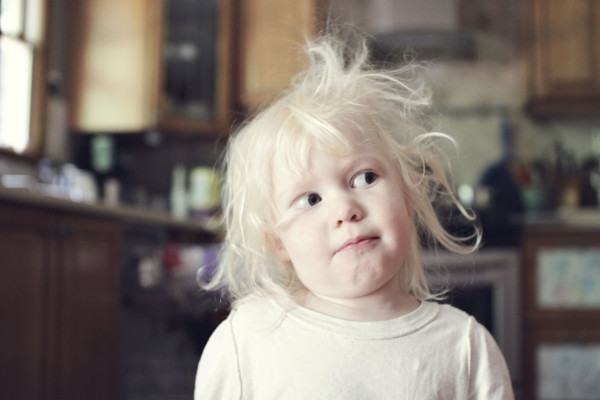 In our opinion, homemade bangs are the best bangs. We've all been holding off, but let's face it: six months is a long time to go without a style. Someone at your place needs hair cutting skills, and it might as well be you.
Skillshare offers introductory lessons on mens' and womens' haircutting, and if you don't get it quite right, don't worry. There's plenty of time for the mistakes to grow out and be cut again!
Tour some art galleries
If your dreams of visiting the Rijksmuseum or the Guggenheim have been curtailed by COVID-19, we have good news for you.
Here are 10 excellent online tours of some of the world's best galleries and museums: choose a venue, pick an exhibit that interests you, and you're good to go. Pair your viewing with homemade tea and cake to amp up the trip-to-the-gallery vibe. All you need now is a virtual Sail Croatia and you'll be swell.
Or … contribute to one
The Getty Museum is inviting us all to recreate masterworks with everyday objects, with some extremely pleasing results. Have fun, make art!
Dabble in some citizen science
Don your lab coats, wanna-be boffins: now's the time for citizen science to thrive! Contribute to scientific research around the world without leaving your humble abode: transcribe historical manuscripts, for example, or analyse images of space to discover where stars are born.
You'll find amazing projects like these at the Australia Citizen Science Association and Zooniverse.
Learn to knit
Winter is coming and if you and all your flatmates are going to be at home , all day, every day, that power bill is going to be sky high. Save money and learn how to knit yourself a scarf to keep warm instead.
Bluprint is offering free classes — including knitting — till mid-April. But we also recommend youtube channels RJ Knits and Sheep and Stitch for project-based beginner tutorials — you'll be arm-knitting a blanket with oversized yarn in no time.
Old hands at knitting who need to reignite the fire will get inspo (and free patterns) at enormously popular knitting community Ravelry.
Plant a tree
Become a Bonsai Baby. This centuries-old art form was born in Japan, and as we all know, the Japanese are pretty good at enjoying long and healthy lives in compact spaces.
To get started, try Making Bonsai on the Cheap with Peter Chan, one of the world's most respected authors on the topic. When you're ready to grow your passion, sites like Bonsai Empire will come in handy.
Who knows? By the time the social distancing ends, you might just have a flu-inspired forest on your hands.
Have you and your flatmates taken up any fun new hobbies? Let us know!