5 ways you can support your LGBTQI+ flatmates during the postal survey
on 13 September 2017 by Aaron
The Government's postal survey on marriage equality is in full swing with Australians being asked if same-sex couples should be allowed to marry.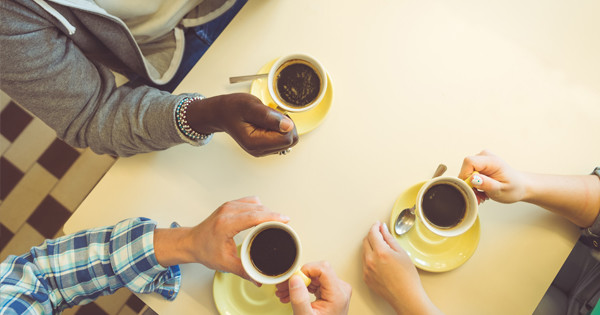 While on the surface this may seem like a simple yes or no issue to many, the unfortunate fact is the survey has placed an already marginalised group of people at the centre of a fierce debate.
During the campaign LGBTQI+ persons may feel increasingly judged, isolated and marginalised, as people openly debate whether they should be considered equal under law.
If you have LGBTQI+ flatmates now is a good time to be looking out for them, after all, flatmates are family too.
1. Vote yes
The simplest way for you to support not just your LGBTQI+ flatmates but all LGBTQI+ Australians is to vote 'yes'.
Complacency could be the downfall of the 'yes' side, so it's important to get your vote filled out and placed into the nearest post box as soon as you receive it.
You should receive your survey by 25 September, if you haven't, you have until 20 October to request a new one. Votes should be placed into a post office box by 27 October to ensure they arrive in time.
Important dates and information can be found on the Australian Bureau of Statistics site.
Should you be away for the survey, or one of your flatmates are, a trusted person can be nominated to complete the form.
2. Collect your flatmate's votes and drop them at the post office
If your flatmates can barely remember to put the bins out, suggest collecting their completed votes for them and popping them into the nearest post office box.
If you're unsure where to find your nearest red post box is, (because who even sends letters anymore?) Australia Post have a handy map.
3. Check in on your flatmate
If your flatmate isn't as cheery as usual or they have retreated to their room most nights, be sure to check in on them. Sure everyone has a bad day and it may not be the affects of the debate, but, it won't hurt to still check.
A simple "Are you OK?" is a great way to get the conversation started. RU OK have a number of great resources to help you and your flatmates, check out their "How to Ask" article.
4. Block out the negatives
Constant media coverage, negative comments on social media and 'no' campaign ads will no doubt erode at the mental health of even the toughest people.
Turn off the TV or change channel when 'no' campaign ads run or for news stories that focus on the no side. While you or your flatmates might be still interested, the consistent debate over the next month may become too much for some.
Welcome and encourage breaks from social media with your flatmates by suggesting activities that don't involve digital mediums.
5. Respect their decision to not become involved
If your flatmate is distancing themselves from the campaign or showing a lack of support, don't chastise them for it. For some LGBTQI+ persons the sentiments around the debate may bring up feelings regarding their difficult coming out experiences, family tensions or feelings of inadequacies.
This shouldn't stop you from becoming involved, although, you should be cautious to not make them feel worse for their decision.