7 Budgeting hacks all university students should know
by Bianca
In order to be able to make ends meet after moving out of home for the first time, it's important to know how to save money where you can.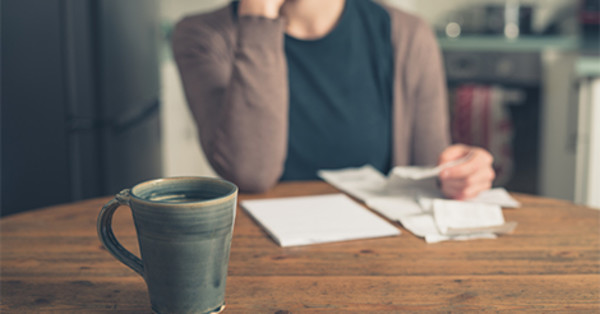 1. Draw up a weekly budget and stick to it!
Calculate your weekly needs, include groceries, transport, and entertainment. Before going grocery shopping, plan your meals for that week so you don't get distracted and buy something you don't need like Ben & Jerry's, because although you might think this is an essential item, it's actually not.
2. Buy in bulk, it's cheaper.
When it comes to items like shampoo, cheese, meat and rice, it's best to buy in bulk. It might seem cheaper to buy the smaller quantity for the lower price, but it is not economical. So although it might hurt to pay $8 for a big block of cheese (oh, by the way, brace yourself for how expensive cheese is), it is better than buying 3 of the smaller 250-gram ones which will cost more in the long run.
3. Look for end of day discounts.
Keep an eye on the meat department, don't buy that steak when it is full price, wait until the day before it expires and you can get it for much cheaper! Just make sure you cook, consume or freeze it immediately, because although discounts are great, food poisoning is not. Also look in the dairy aisle for the marked down yoghurt, milk or cheeses. Same rule with the meat applies.
4. Make big meals and freeze them; it's better to make a couple of meals than just one serve of two-minute noodles.
When planning your meals for the week, make sure you prepare meals that can be put away in the fridge or frozen, which can be quickly microwaved after a hard day at university. Although two-minute noodles are quick (and provide your sodium requirement for the year), you can only have so much—seriously, they get very boring quickly. Besides, it's more economical and healthier for you to make a curry or stir fry that can be stretched for several meals.
5. Don't take more money than you have to when going for a milk run or to uni, you will be tempted into buying other things.
When heading down to the shops to get bread or milk DO NOT take more money than what you need, because guaranteed there will be a sale on chocolate or chips and you will more than likely splurge when you shouldn't. Just buy the milk and LEAVE IMMEDIATELY. Don't look back at the 2 for 1 sale on Tim Tams!
6. Look for free stuff, samples or fill in feedback surveys at takeaway joints for free chips and a drink.
When you are a uni student, you are going to be broke. In order to survive this situation, become attuned to the free samples that are on offer. Look for the free two week trials at gyms, (just make sure you don't get caught out with a joining fee) and complete the feedback surveys on the back of your takeaway docket to get free chips and a drink with your next purchase.
7. Treat-yo-self!
Ok, so this one can be counter productive but let's be honest here, budgets are boring and restrictive. So every once in a while, treat yourself to something nice to reward yourself for sticking to your budget. Just make sure you don't go too wild so that you don't have to survive on two-minute noodles for a few weeks….