They say your school days are the best in your life, but 2021 doesn't look like it's going to be the smoothest of rides for many students. We're looking at a balancing act between achieving good grades, maintaining some form of social life, doing your best to get to class, potential lockdowns, oh and being poor.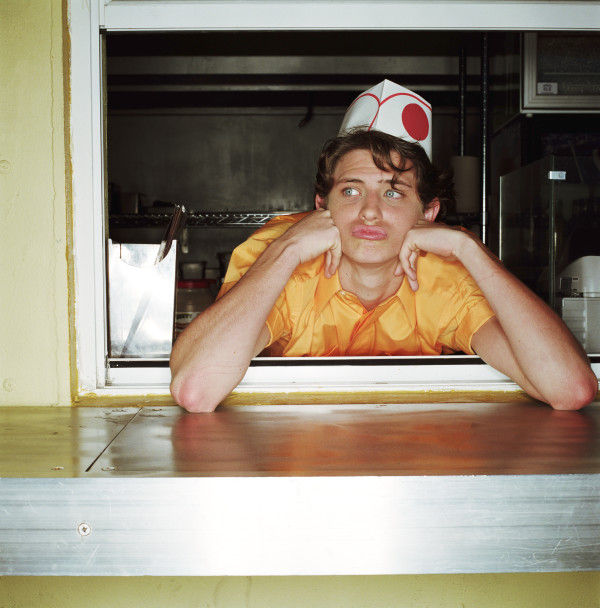 Tony Anderson To make life a little easier, your pockets a little fuller and to ensure you can pay next month's rent, Flatmates is here to help you earn some extra cash in the months ahead. Some of these tips are one-offs, but others might help you establish a regular income to make things a bit easier in 2021.
How much can I make?
……… Coffee before class?
…… Sayonara instant noodles!
…. Forget the boxed wine, you've got bottle money.
..Budget? Never heard of her.
Sell your used textbooks (and buy second hand!)
Buying brand new textbooks will not only leave you feeling cheated, but will also leave your pocket way lighter than the pre book-shop stop. You shouldn't have to give up eating for a month just to purchase a semester's worth of text books and whilst some high calibre books will bring cred to your Zoom background, they're better used to earn you some cash.
The zero-cost alternative is to simply use the free copies in the university library. A good library should have current text books in the reserved section, so they can be available when you need them.
If you aren't keen on sharing the communal text book with dozens of your classmates (not Covid safe!) try a second hand text book market such as StudentVIP Textbooks. Conveniently, you can also flog your old books here (commission free) at the end of the semester.
How much can I make:
Sell your notes
You worked hard on your subject notes and you got some great marks with them. But how the mighty have fallen, as your glorious notes now sit gathering dust on your desk. If you're a great note-taker (with exceptionally neat handwriting or digital notes), think about selling them. People will pay for the privilege of having nice notes. Again, StudentVIP Notes has a note-selling service that could net you a nice windfall here — most class notes start at around $20 per subject, but some sell for as much as $60 a pop
How much can I make:
Sell yourself
As a tutor!
If you love a particular area of study — and that's reflected in your marks — why not start tutoring others? Whether you'd prefer to tutor high school or uni students, you could make between $25 and $50 per hour and have fun in the process!
For high school students: Advertise for free on HighSchool Tutors.
For uni students: If you've completed a good chunk of your degree, you can head to StudentVIP Tutors.
Once you get a start with a student or two, they may recommend you to their mates, which could see you start a side hustle that's easy to fit in around your own lectures and tutorials. Most students are as happy to do online lessons as face-to-face ones, so this can be a good way to keep earning even in areas experiencing Covid-19 restrictions.
How much can I make:
Make an online course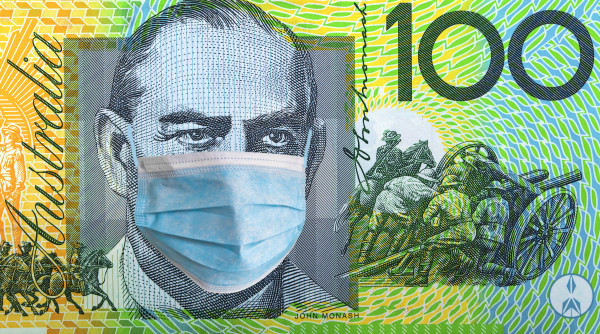 Anton Pertrus
What about your other skills and knowledge? Maybe you're a great musician, a talented cook, a captivating poet or an expert at building an online following (where my influences at?)
You can earn an income with that expertise — and a passive one at that! At sites like Udemy, you can set up your own online course and show others how to do whatever it is that comes so naturally to you. For a sought-after skill, well taught, this can be a good way to cash in on your expertise.
Don't think people will pay for your course, but still keen to share your skills? Consider starting a Youtube channel. After a certain point, you'll be able to join the YouTube Partner Program and receive a share of the sales of ads on your videos. Over time, if you're good at audience-building, you could find yourself enjoying a new income stream — and a few fans!
How much can I make: to
Rent your spare car spot
If there's a vacant car space at your place, you could have a great little earner sitting right on your doorstep — literally. If you live close to the city or a train station, you could make some serious cash off of those couple of square metres. How does an extra $4200 a year sound?
If you've got big budget savings goals in place, why not go that step further and sell your car and then rent out your spare car park? Head over to our friends at Parkhound to find out more.
Of course, talk to your flatmates before you list the space. If the space is shared, look at splitting the rent you make from it amongst yourselves.
How much can I make:
Get a part-time job
Okay, 2020 wasn't great for landing part-time work, but 2021 is picking up and there are definitely jobs about. While it might be the obvious solution, finding a part-time job that is flexible with a heavy study load can be more difficult than many realise.
Of course, you can use online services like Seek or Jora for traditional job-hunting, but if you can't take on anything that requires a specific time commitment, try more innovative payment-per-gig options like Airtasker, Fiverr and Workible. Another option is SpotJobs, a more traditional job board that allows you to filter your search based on time of day, customer facing or not and location.
Finally, don't forget your neighbourhood Facebook group, where neighbours and local businesses may post ads and the jobs boards and employment services at your uni or TAFE.
How much can I make:
Rent your spare room
Got a spare room at your place? You'd miss a big opportunity to earn if you didn't rent it out. As we at Flatmates can tell you, sharing is caring and with the right flatmates, life becomes a lot more fun!
You can list your space for free on Flatmates.com.au and brush up on what is required by reading our guides. Make sure you're getting the right price for your room with our Value my room tool.
Never interviewed for flatmates before? No problem — our guide to flatmate interview questions is here to help you if you need a new flatmate, fast.
How much can I make:

Sell your stuff
Whether you just have a bunch of unused stuff kicking around or you have a special skill like woodworking, knitting or other crafts, sites like Etsy and Gumtree can help you earn a little extra cash — at the very least. If you're great at what you do and there's a market for it, Etsy can make you a pretty penny, so it can pay to do your research before you start listing your products there.
Of course, if you've got a lot of household items to sell, you can always consider a good old garage sale too.
Along with our vision to create the best shared living experiences, we've partnered with Parkhound to help you keep your car safe or to make a bit more bank. If you need a park or want to rent out your spare spot, say hello to our friends at Parkhound. Sharing (in all forms) is caring!