Student Life: Make money at uni
by Aaron
Life as a university student is (for the most part) a balancing act of achieving good grades, maintaining some form of social life and doing your best to get to class… all while being poor.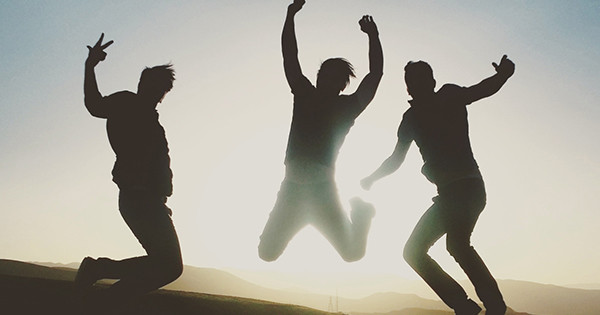 image by Hossein Alipour To make life a little easier, your pockets a little fuller, and ensure you can pay next months rent, here are some simple ways to earn (and save) money at uni.
How much can I make?
……… Coffee before class?
…… Sayonara instant noodles!
…. Forget the boxed wine, you've got bottle money.
..Budget? Never heard of her.
Don't buy new textbooks
Buying brand new textbooks will not only leave you feeling cheated, but will also leave you much poorer than ever before. You shouldn't have to give up eating for a month just to purchase a semesters worth of text books and, thankfully, you don't have to.
The no cost alternative is to simply use the free copies in the university library. A good university library should have current text books in the reserved section, so they should be available when you need them.
If you aren't keen on sharing the communal text book with dozens of your classmates, try a second hand text book market such as StudentVIP Textbooks. Conveniently, you can also flog your old books here (commission free) at the end of the semester.
How much can I make:
Sells your notes
Lets face it, you worked hard on your subject notes and you got some great marks with them. Sadly, though, they now sit gathering dust on your desk. So why not give them a new lease on life by selling them. Not only will you be helping out your fellow students, but most importantly, you'll also be helping your hip pocket.
A set of high quality notes can sell for $29 - $59 per copy, and according to StudentVIP Notes students have earned upwards of $500 for a single semester.
How much can I make:
Sell yourself
As a tutor.
Tutoring is a great way to earn some extra cash, particularly considering the asking rate is between $25-50 per hour. First and second year university students make great high school tutors, because, who better to help someone through secondary school than someone who has just gone through it. You can advertise your services for free on a site like HighSchool Tutors.
If you've completed a good chunk of your degree, you may want to consider becoming a tutor for other university students. StudentVIP have a free tutor listing service you can take advantage of to advertise your services.
How much can I make:
Get a part-time job
While it might be the obvious solution, finding a part-time job that is flexible with a heavy study load can be more difficult than many realise.
Thankfully, a number of new job search services have made the hunt effortless. One such website is Workible which allows you to search, apply and even interview for jobs all from the comfort of your home. Another option is SpotJobs, a more traditional job board that allows you to filter your search based on time of day, customer facing or not and location.
How much can I make:
Rent your spare room
If you have a spare room in your home, you may want to consider renting it out to cut down on your living costs. In 2014 the average spare room across the nation was being rented for $183 per week, which would equate to just over $9,000 per annum. While, inner-city areas the rent can be as high as $300 per week, so it's worth dragging your junk out of the spare room to rent it out.
You can list your space for free on Flatmates.com.au and brush up on what is required by reading our guides.
How much can I make: