NSW Premier Gladys Berejiklian has just extended the Greater Sydney lockdown by a week. That means that at this stage, our Sydney flatmates will be toughing it out at home until midnight on July 30.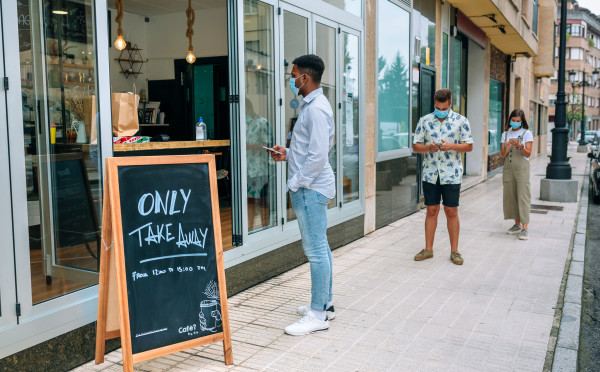 Source: Doble-D
Apart from the challenges of simply being locked down in a share house, lockdown is bad for the finances and that can add to stress and mental health issues. So here's a rundown of assistance that's available to renters affected in NSW.
If your mental health is suffering: Contact your GP
Let's face it: nearly everyone's mental health is suffering with unpredictable lockdowns, so if you feel you'd like to talk to someone about your situation, get on the phone.
Firstly, there are our various national helplines:
Beyond Blue: 1800 512 348
Lifeline Australia: 13 11 14
Domestic Violence Line: 1800 656 463
1800 RESPECT: 1800 737 732
But also remember that you can have as many as 20 appointments with a mental health professional funded up to a certain point by Medicare each year. The process starts with your GP, but you can find out more about Medicare-funded mental health support here.
There's also the Better Health Initiative, which provides people in remote areas with telehealth services for mental health support. Again, your first stop to access these services is your GP.
If you can't pay your bills: Call your utility provider
No work (or even less work) can make it hard to pay the weekly bills. Fortunately, utility providers have programs in place to make bill payments easier, or delay them until you're back at work.
So if your lockdown budget can't fit in the bills, call your utility providers today and ask for help.
If you can't pay your rent: Eviction moratorium
If the lockdown has reduced your household's income by 25% or more, you can't be evicted from your property, according to new rules announced on Tuesday. This moratorium lasts until 11 September, so you'll have some breathing room, although it doesn't apply in some circumstances, such as the end of a lease.
See the NSW Fair Trading website for details of the eviction moratorium, and information on how to proceed if you're eligible for coverage. Also be aware that if you're unable to meet rent payments, your landlord may be able to apply for a grant or tax reduction, depending on their circumstances.
If you've lost work during lockdown: Covid-19 Disaster Payment
The state government announced the Covid-19 Disaster Payment: a lump sum designed to support people who couldn't work during lockdown.
How much you'll get depends on how much work you lost during the lockdown periods: if it's between 8 and 20 hours, or a full day's work, you'll get $325 for each period, and if it's more than 20 hours, you'll get $600 per period.
Check your eligibility and find out more here.
If you've lost your job: JobSeeker
JobSeeker is still available for people who have lost employment entirely due to the Covid lockdown, and pays from $565 to $850 a fortnight.
Find out more about JobSeeker eligibility and entitlements.
If you have work but need to self-isolate: Pandemic Leave Disaster Payment
With so many local government areas affected, many flatmates are finding that they've been exposed to Covid and need to self-isolate at home, perhaps while waiting for test results, or quarantine if they've been infected. Some are also needed at home to care for others while they're quarantining.
If doing this has prevented you from going to work and earning income, you may be eligible for the Pandemic Leave Disaster Payment, which totals $1,500 for each 14-day period — check your eligibility and other details here.
If you're at risk of homelessness: Rent Choice
Rent Choice is a government subsidy for a range of people who are at risk of homelessness, or live in certain local government areas and have experienced a major financial setback such as a job loss or illness. Find out more about Rent Choice here.
If you're okay, but over it
We hear ya! In fact, we've already put together a guide to help you shake off the lockdown blues, which has some solid hints and ideas to keep you entertained over the next two weeks.
Don't forget to exercise if you can — either at home or in your local government area. You can even take your flatties if you like!
But don't forget your masks, and remember: the more you stay at home, the faster we'll be out of lockdown. We're with you Sydney!