Midyear uni semester break is upon us! Wooo! Which means it's time for some rest and recuperation, partying (a lot of partying) and for many, a fresh start in a new share house.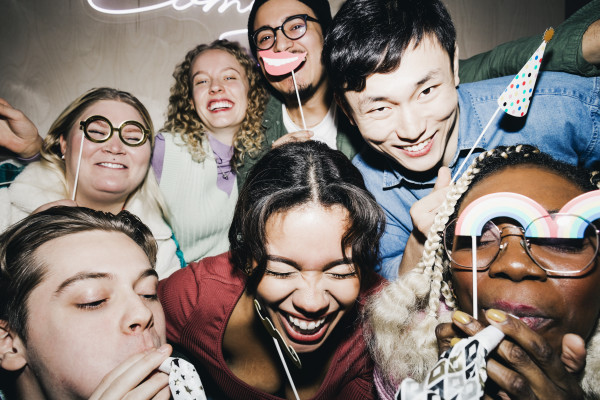 Getty Images
When you're still studying, finding a home that is close to campus and within your budget is a top priority – obvi. Below, we take you through the cheapest and most expensive suburbs to rent within 3km of your campus in each capital city. Rent is calculated as the median price for a room in a share house. Don't see your uni below? Let us know and we can help you out!
Remember, these are the cheapest and most expensive suburbs within 3km of your uni campus, but you may find it more beneficial to be somewhere in between work and uni, close to family or your mates. You can also use our Cheaper Suburb Finder to find more affordable suburbs close to your desired area.
Adelaide
Warm and sunny Adelaide is the perfect spot for uni students who want a community feel in a bigger city. With a 1.3 million population to date, hang out with and make new friends with, you'll be sure to have a rad time. Compared to other capital cities, you can nab a pretty good room in a share house close to campus for pretty affordable rent. Thanks Adelaide!
Sydney
Stunning Sydney and the home of Australia's most expensive rent (sigh). You'll have a lot of month left at the end of the money in Sydney if you're not careful where you live. Lucky for you, we've popped the cheapest and most expensive Sydney uni share suburbs below, so you know what you and your wallet are in for.
Melbourne
Melbourne is a student city with something on every night of the week and cheap bargains to be found all across the city. The city's unis are also super spread out, so where you live and choose to go to uni could change your suburb vibe and budget greatly.
Hobart
Sleepy and beautiful Hobart only has the one uni, but with a few different campuses in the CBD and in Sandy Bay. Up north, in Launceston, there are two main campuses in Invermay and Newham for our marine science bros (we stan). As both are relatively close, we've combined the cheapest and most expensive suburbs here.
Brisbane
Uni in Brisbane is a win win for students! Brisbane is a city made for those who love the best of both worlds - it's got the hot weather that Sydney provides combined with the arts and foody scene of Melbourne, topped off with cheap rent. You can't go wrong setting sail for Brisbane! | University | Most Expensive Suburb | Most Affordable Suburb | |:————|:———–:|:———–:| | QUT | Newstead $280 | Wilston $180pw | |:————|:———–:|:———–:| | Griffith University | Mount Gravatt East $250pw| Holland Park West $180pw | |============:|============:|============:| | University of Queensland | Dutton Park $208pw| Fairfield $177pw|
Darwin
Like Hobart, Darwin has one stunning uni in Charles Darwin University. Due to rising cost of living and the amount of short term rentals in Darwin (holiday rentals we're looking at you), Darwin's rent is pretty expensive and there isn't much change from the cheapest and most expensive suburbs close to uni.
| University | Most Expensive Suburb | Most Affordable Suburb |
| --- | --- | --- |
| Charles Darwin university | Wagaman $237pw | Rapid Creek $226pw |
Perth
Our western sister Perth, has great unis to pick from and an even greater variety of places to live - are you a Golden Triangle Girl or prefer the hipster enclaves of Highgate? Either way, you'll be paying for what you get, so make sure you choose wisely.
Canberra
The nation's capital and the pick of the unis Australia has to offer. But buyer beware, as Canberra comes with capital prices.
Enjoy semester 2 knowing you've got the best bang for your buck, whilst still loving super close to campus.