$200
Chris
15.7 km from Kyneton
Hi, my name is Chris Jardine. I'm a 43 year old, expat Canadian that has lived in the Woodend area for 8 years now, Australia for 15. I run a local dog walking and pet sitting business called The Woodend Woof Walker (Don't worry, I don't babysit animals in my own home!). I have a lot of fun in my day to day life, running around and playing with dogs all day, while working outside in this beautiful area of the world. I love yoga, am an avid cook and also play ice hockey in the city, whenever I get a chance. At home, I am respectful of space, but also, not a hermit. I read a lot, watch TV occassionally and am in the process of teaching myself how to draw. It's an arduous process! I also have a lot of plants. Like, a lot. Take the person you know with a lot of plants and double it. Not to worry, I take care of all of them myself, but I hope that I'll have some space for them in my new place. I also have a small dog named Lenny. He's a 12 year old mini fox terrier, and spends a lot of time with me. He leaves with me in the mornings and I bring him home at night. I warn you, he charmed me when he was about 8 weeks old and has been charming people ever since. Consider yourself warned! He's no fuss at all, unless you are susceptible to the soft, charming eyes of a cute little dog, in which case, beware. I hope to hear from you soon! chris and lenny
$180
Lucian
28.3 km from Kyneton
I'm an actual Sane Person! I'm fully share-house trained, a resolute socialist, very creative and I love to laugh. I also have an amazing wardrobe of clothes you could potentially borrow and I love spiders so I'll escort any unwelcome ones off the premises for you if there is an arachnotenancy dispute. Yep, I'm a keeper ... $170
Brittany
28.3 km from Kyneton
I am a tidy person who respects everyone's personal space and their belongings. I am a happy and respectful person who enjoys helping others. $350
Helen
28.3 km from Kyneton
I am a teacher and writer and am passionate about the arts. I'm independent, open-minded, and enjoy simple pleasures: nature, gardening, conversation and creativity. Interested in developing community connections. Reliable, friendly and a good communicator. $160
Ashley
29 km from Kyneton
Hey, I hope you would consider me as part of your home. I work as a full time heavy vehicle diesel mechanic and at time have long hours. I don't smoke or drink. I love to get away and go camping I also enjoy my motorbike riding. I have lived in a shared house before and as my last flat mates said they barely new I lived there. I have one dog and she is my other half. She is a very well trained gun dog and would be no hassle to anyone else, she is always kept clean and goes away with me when ever I get away. I have camping gear and a dirt bike so would need access to a garage. I'm a clean freak and don't like mess. I would love for you to consider me. Thank you.
$200
Glen & Trish
43.5 km from Kyneton
We are a happy couple who are clean and tidy, cheerful, Glen can be a comedian at times, exciting people to talk to. Don't do drugs. We go out driving to places to go to the beach or fish for fun and something to do. We pay rent on time and never a day late. We can cook. If there is anything else U would like to know just ask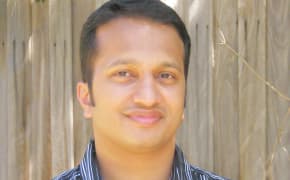 $200
Justin
44.9 km from Kyneton
I am friendly ,quiet and down to earth person who minds his own business. Very respectful for other tenants in the house .
Updated | $180
Dolores
44.9 km from Kyneton
Hi I'm Dee (Dolores) I'm 59 yrs old and I am looking to team up with woman / Man to share a house. I work full time 7 to 4 pm, 5 day's a week. Outside of work I enjoy relaxing with a good book, gardening, movies, spending time with my family plus quiet time out with a hot cuppa after work. I'm a very private person and I respect other people's space & I like a clean house. However I'm also looking forward to enjoying new adventures in the near future. I don't have children of my own but I spend a lot of time visiting my Nieces and their children (who I only see at their houses) so I will be away on the weekend a lot. Most of my family work or live interstate, so I don't have many visitors, however I'm looking forward to meeting new peolpe and becoming involved in new hobbies. My cats live outside, they have their own houses / cat run so are no bother. They are older cats and most their time is spent just laying around or hiding. They also will NOT be replaced when their time has come, as I want to travel. I'm a very quiet, caring person, love a chit chat but respect others privacy, I would like to live with someone who is much the same.