$300
Ben
513 m from Broadbeach South Station
I'm a 26-year-old working professional moving to the Gold Coast for work. I'm currently living in Brisbane, so only moving down the highway! I'm already working on the Coast and doing the commute; so, can meet up for a coffee or beer. I work some pretty big days, Monday to Friday; so, during the week I like to keep things pretty tame at home. Eats and sleep are usually the order of the week. On weekends I'm keen to get out and explore the Coast and hinterland! I'm keen to teamup with a like-minded person to find a pad to live in, preferably close to the beach to soak up the Coasty lifestyle. I can come with or without quite a few furnishing, enough to set up a new place. Move date and rent are flexible. Hope to hear from you!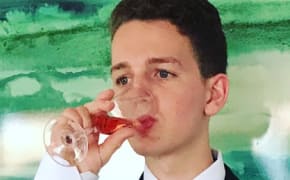 $170
Brodie
513 m from Broadbeach South Station
I am a student at Griffith University, studying a Bachelor of Criminology in first year. I also work at McDonald's. I am a clean person, and also very respectful of others needs and/or wants. I'd say that I am a considerate person and am also pretty independent. I do, however, enjoy social interaction with others and am quite an outgoing person. Above most else, I enjoy movies and TV shows, as well as Rugby League.
$200
Paula
513 m from Broadbeach South Station
I am from Cali, Colombia looking for have a great time while I am studying English there. I like simple plans such as go to the beach, cooking with friends, listen to music, watch movies, play with dogs. I will be studying for 6 months and working part time. English lessons will start on October 7 so I will arrive about 1 week before.
$265
Brenden
513 m from Broadbeach South Station
Ahhh these description thing are my nemesis just like English Essays back in High School and this will probably end up looking like a dating site profile :/ Am a very clean person as I have been in the hotel industry for years and it has become habit at home. I have high respect for fellow housemates so don't make a lot of unnecessary noise. I have a stoic mindset who doesn't let much get to me. Love to work and be productive. Interested in learning new topics and expanding the mind. Like to have long convos at times but will respect you if I go on to long and you want me to shut up haha I have been living in my present share house for the past 3.5 years but with turning 30 very shortly I felt like now is a perfec time for a change and to go back from living with 6 other people to only 1-3, this amount is where I feel most comfortable. Originally from Country NSW, been living on the Goldy for about 10 years now :) $170
David
513 m from Broadbeach South Station
I am from Wellington, New Zealand. I am reliable, clean and tidy.
$200
Jordan
513 m from Broadbeach South Station
Recently moved from canberra to the gold coast and have been living up here for the past 2 months, employed full time so not home overly often. Super chilled bloke who loves to go to the beach and into health and fitness and also loves all sorts of sports.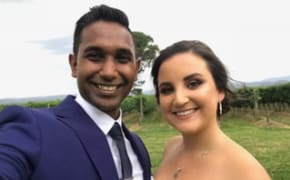 $380
Roy & Maddy
513 m from Broadbeach South Station
Hey I am Roy and my partner is Maddy and we are searching for 2 bedroom place that we can call home until we buy our first home together. I am 32 and am working full time in Burleigh and Maddy is 23 and working part time in Broadbeach. We like to spend our spare time at gym, relaxing at home or being at the beach in summer. We aren't party people but don't mind having family or friends over for a Sunday BBQ now and again. We are both non smokers and take pride in keeping our home clean and tidy.
$225
Russell Moore
513 m from Broadbeach South Station
Hello my name is Russell Moore, 21yrs old, i Currently have my own apartment, on the Gold Coast, but the owners wanna move back in, so my lease ends, on the 13/01/2018. So i'm looking for a "Private room" until i find another more stable place, on my own. Matured, but still know how to have fun, i'm very social, but understand, privacy, and can adapt to any situation, and keep calm. Looking to move near the beach, as i am a Pisces, so either the Gold Coast, Or the Sunshine Coast, i keep up my fitness, do alot of exploring, i am a gamer, but not a slob, i have references from a real estate, that can prove i pay my rent, and not lazy, i don't drink often at home, usually go to other peoples places, not a smoker, not drug user, i do not have a car, and i know how clean up after myself, and have OCD, when it comes to my "own Space" i work flexible hours, as my work allows me to, Kid Friendly, and my only pet, is a Orca Named Whaly, but he usually stays in my bed, or overlooks my room, anyway, this is Russell Moore, signing off, if you wanna get in contact with me, Thank you, hope to hear from my new flatmates!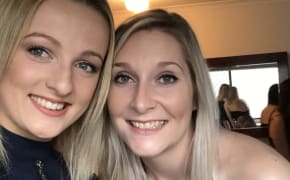 $220
Carissa
513 m from Broadbeach South Station
I work full time as a retail manager in a busy pharmacy in Oxenford, so I like to relax and unwind in my free time. I am a very friendly and easy going person who enjoys going to the beach, catching up with friends, going out to eat and keeping fit and healthy. I don't party too much these days but I still enjoy drink or two here and there and a good night out. I'm originally from Gladstone but moved to the Gold Coast nearly six years ago. I like to keep my living area clean and tidy but I am not crazy clean :) I would like to meet some friendly housemates who I can become friends with.
$200
Eric
513 m from Broadbeach South Station
friendly, easy-going. Study hard and enjoy outdoor activities.
$300
Donald
513 m from Broadbeach South Station
I am a friendly considerate respectful gentleman who is truefully honest and believes in integrity as dignity as a good samaritan i am easy to get along i am clean single with less baggage chilled i am in need of a place till 2020 leap year till when tropical cyclone debbie hits Australia and floods queensland I am taking a year to make amends relax dream before i study engineering or law to work for another 15 to 20 years living the dream $240
Hannah
513 m from Broadbeach South Station
Hello! I'm Hannah, female, 17 years old, and on the verge of being homeless. Woah, dramatic introduction, I know. I've been living with my sister for almost a year now but she's moving house and can't afford to take me with her, so once she's gone (within the next month or so) I'll be on the streets. So it'd be super cool if anyone has anything available for me! What I'm looking for: - private room - preferably a private bathroom (will compromise if the house has more than 1-2 bathrooms) - any number of housemates, any gender - essentially i just want someone who is okay with my pets (see below) & me, it doesn't matter who you are or what you do with yourself I have two pets; a 13 y/o cat (around 4kg) and a little 3 year old Maltese cross dog (about 7kg). My cat (female, desexed) is super independent and will mostly be outside exploring the neighbourhood and making friends, though she does like to come home for cuddles & food. My dog (male, desexed) is a mummy's boy and will stick to me like glue, especially in a new environment, so he won't be running around the house causing a ruckus. He's never chewed a shoe or stolen a sock in his life either, so he's pretty well-behaved and will relish any attention you give him (once he gets to know you that is, he's very anxious at first and takes a little while to adjust). A few notes about me: - I am NOT a party animal (yes, despite being a teenager) & NO drugs - I keep to myself, like my own space & don't leave mess behind - I will most likely be a full-time student, though I may end up being a full-time worker - either way I won't always be hanging around making mess