Share houses come in all shapes and sizes including homes with waterfront views, infinity pools overlooking the forest and inner city warehouse conversions. These amazing homes may be out of reach when renting by ourselves, but in a share house, anything is possible.Flatmates.com.au
It's time to live your dream, whether that's a glamorous penthouse with stunning city views, or an historic cottage with a claw-foot tub. Find your fancy in our hand-picked list…
Molesworth, Tas
$170 per week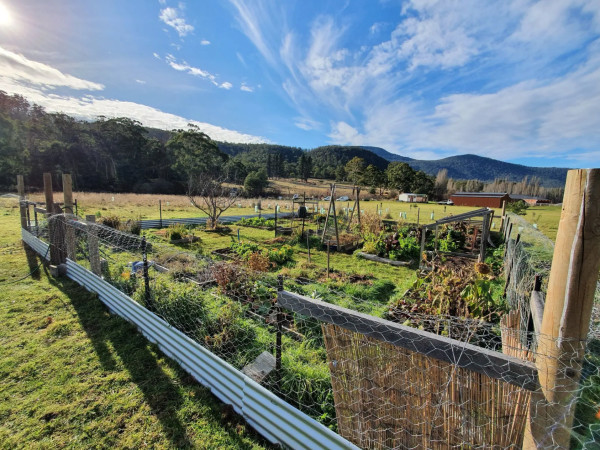 "You will feel like you're away on holiday while staying here." Ever wished you could live in a gorgeous country home to live out your best paddock to plate fantasy? Look no further than Molesworth, Tasmania, where you'll find this relaxed and stylish architectural home. Wake up to beautiful views and birdsong, spend afternoons on the deck, and cosy up by the fire each evening. Hello, happiness.
Unley, SA
$190 per week
Old-world charm meets modern living in this cute brick-and-stone cottage in Unley. As well as high ceilings, wooden floor boards, a decorative fireplace and claw-foot tub, this place comes with ducted aircon and a great, renovated kitchen. Out the back you'll find a garden filled with fruit trees, and enough room for your fur baby, too!
Duranbah, NSW
$250 per week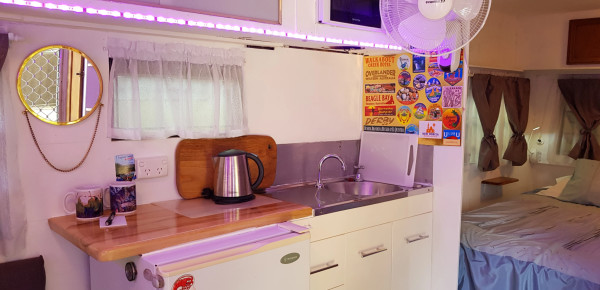 Live the holiday lifestyle in this cosy, renovated and cutely decked-out caravan. It has its own undercover lounge area, access to an amazing pool, and it's located 15 minutes from Coolangatta on a lush garden property spanning 35 acres (think Jurassic Park without the dinosaurs). If you want lowkey charm with great amenities, this one's for you.
North Warrandyte, VIC
$0 per week
This stunning home has an infinity pool offering breathtaking views of native forest just north of Melbourne. So, why's it free? Because your housemate needs 10 hours of your time each week for the purposes of, well, just hanging out. Scott, 42, is a fun, active, independent guy living with high-functioning autism and he needs housemates who are happy to hang out for 10 hours a week, around their own work or study of course. Sounds like a great deal to us!
Kirwan, WA
$190 per week
One for the cinema lovers, the home theatre in this recently renovated gem is sure to please with its comfy sofas and stylish lighting. Don't care for the cinematic arts? Then perhaps the spa, meditation space, pool table, cellar or massive back yard will appeal to you instead. The owner clearly spared no expense on the reno, so don't sleep on this amazing Townsville rental.
Avoca Beach, NSW
$200 per week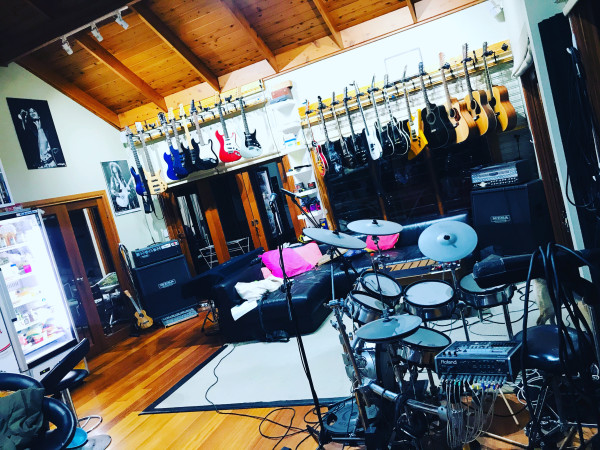 Music lovers, we have the perfect pick for you! As well as the gym and stunning pool, this resort-style home in Avoca Beach includes a recording studio (what?!) and a private nightclub for special events! If you're not ready to rock, don't bother to knock: this home is definitely one for those who have music in their blood. Wow!
Collingwood, VIC
$400 per week
This 2-bedroom, 2-bathroom converted warehouse in inner Melbourne is for rent right now, so pack your things and move in! The place has an industrial vibe, with brick walls and big windows to bring in lots of light, but there's also a great patio with a cute swing, a massive open-plan living space and funky kitchen kitchen.
Newcastle, NSW
$260 per week
Love the water? Set sail for this amazing 2-bedder at Coal Point, Newcastle. You'll literally hear the water lap beneath your feet as you watch the sun rise over the sea each morning. Sure, the million-dollar views will blow you away, but so will the jetty, boat shed and huge yard! What's not to love?
Sippy Downs, QLD
$170 per week
This expansive home fronts Albany Lake on the Sunshine Coast and is visited on the reg by a gaggle of friendly ducks. Perhaps they want to lounge on the patio, or play a few games of pool on that full-sized table — and who could blame them? This is a big home, well furnished, and it's right on the water (as well as everything else): heaven for ducks and duck lovers alike.
Dynnyrne, Tas
$140 per week
Hobart sunrises never looked so good! Enjoy your morning cuppa while watching the sunrise over sleepy Hobart. You'll never be lonely, with 4 other flatmates to chinwag with over your morning brew. You're only a 15 min walk to UTAS Campus, so you can optimise your sleep-in time!