What $250 gets you in a Melbourne share house
by Flatmates Team
250 dollary-doos is a lot of cash. In a city as diverse and spread out as Melbourne, knowing what your cash will get and what represents good value in different parts of the city can be a real challenge.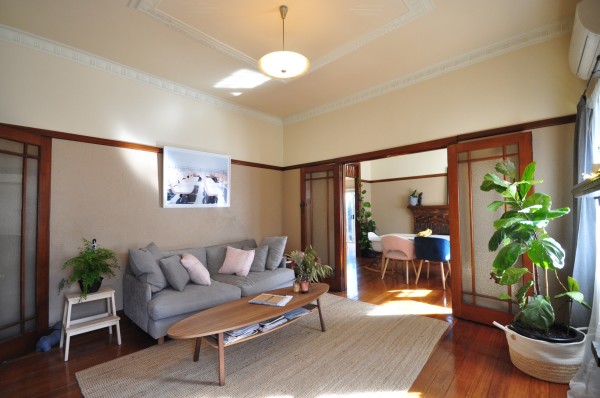 Lucky for you lot, we have compiled a list of properties under $250 in and around Melbourne, to help you find your next share house.
Head in the Clouds #Henny
An amazing high-rise apartment in the heart of the city is a pretty good start. Few things could beat kicking back on your Southbank balcony, taking in that amazing skyline with a Bellini in hand. There's also a gym and a rooftop pool, so hello future summer sessions. You're only minutes from the CBD and steps from the Southbank food and entertainment precinct. At $240 a week, you'll be sharing with one other flatmate but saving that hard earned cash on public transport and parking costs.
Champagne for my real friends
Oh, the prestige! Considering it's in Melbourne's most affluent suburb, this Toorak apartment is quite simply ridiculous value. As with many buildings from this era, the bedrooms and living spaces are HUGE, meaning you and your two housemates will have space to breathe. As the current tenants say, "the walls are rowdy, but we love it", so if you don't mind funky wallpaper that makes a statement, you won't find much better value in this neck of the woods. Close to the Yarra River and steps to public transport, you're on to a winner with this "rowdy" room.
Influencer Heaven
Beachside living with big spaces and a choice of two rooms at this beaut Elwood flat. Locals choose Elwood for the outdoor lifestyle and café culture (check the Instagram worthy smoothies at Combi. Whilst you're only a short jaunt to the city, the beach is in your backyard. If you're wanting to head out on the town, St Kilda is close by and Ormond Rd's eateries are even closer. Honestly, you'll be congratulating yourself for landing the ultimate beachside pad for only $200 per week.
Rockabilly Thornbury
Want to be close enough to enjoy the city, but far enough away that you can enjoy a bit of peace and quiet? Thornbury, 7km north of the CBD, might be your go. This three bedroom townhouse is cozy, calm and has its own garden and courtyard. At $185 per week and with two fab flatmates (and a gorgeous pooch), it could be the city escape you're after. Hot spots like The Thornbury Theatre and Carwyn Cellars are only a short tram or walk away, as are bike paths and the popular Merri Creek.
West Side = Best Side
The Sun of the West, Yarraville, used to be The West's best kept secret. But the word is most definitely out, and it can now be counted officially among Melbourne's boom spots. That's a big win for renters and share housers, who'll find a suburb brimming with character and new attractions. This beautiful art deco home has just about everything: a large lounge room, separate dining room, hardwood floors, gas ducted heating and split-system cooling. Only minutes away from Yarraville Village and the train station, it's convenient to the core.
Whether you choose Melbourne's hipster north, beachy south, prestigious east or eclectic west, make sure you're getting the best bang for your buck on Flatmates.com.au. For more on where to share in Melbourne, check our blog here.