$145
Hagan
Hi i am currently looking for accommodation near QUT i am waiting till my lease runs out in AUGUST to move out i am a full time student and will have a part time job by the time of moving out i am a easy person to live with, i love music, being social and Love Life
Free to Message
$250
Stephanie
I would consider myself as a very easy going, clean and friendly person. As long as you're the same we will get along just fine! I have never lived with people who I don't know so for a place to feel like home I would love to be able to enjoy your company, have fun and feel completely comfortable :) I work full time Monday to Friday in Milton so even better if it's near the city too! Ideal place: Amazing people, private bathroom, large bedroom and a decent amount of clothing space.
Free to Message
$200
Naomi
I'm a quiet person I don't mind a drink and some music on a weekend with friends (rare) however, weekdays need to be pretty quiet 👌🏻
Free to Message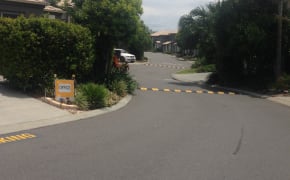 $130
Unfurnished room in a share house
Looking for a roommate in Oxley. It's a 3 bedroom townhouse. My current roommate moves out in June but I have one room available now and one when she moves out for both $130. Great little townhouse. Close to train and local woolies. I catch the train every day to central for work, only 20 minutes. There's a little gym in the complex. Extra toilet off laundry. Air conditioned :) Happy for any gender, LGBT friendly, however landlord won't allow pets unfortunately. I'm 22, I'm a paralegal at a law firm in Brisbane. I'm pretty friendly, happy to keep to myself. Big reader so I can be quiet :) I love a few quiet drinks on the weekend. Let me know if your interested :)
Free to Message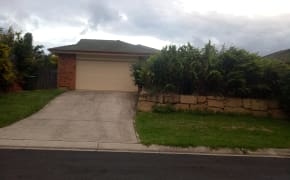 $160
Unfurnished room in a share house
Beautiful house with a marvellous kitchen big living area as well as a big sitting area towards the front good backyard nicely sized rooms all with built ins. AC is available in the lounge room and easily brings the naturally cool house down to a very pleasant temperature. Very friendly housemates that love to have a beer together but also respect each others space. I'm an apprentice plumber and Patrice is a sales consultant. We keep a pretty tidy house as a rule but your bedroom is your business. We both work full time so you may not see too much of us. Nice quiet location. Aldi is on the same block and you will find a nice butcher and fruit and veg shop there too as well as a bulk billing GP and some nice cafes. Bus station is just down the road. Any questions feel free to message me. I work quite a bit so I may not return your message immediately. Cheers hope to hear from you Stu
Free to Message
$220
Kieran
Hi! My name is Kieran and… IN SHORT I'M: - Single / Straight / Mature (obviously) / Non-Smoking 36 Year Old with a Positive Outlook on Life. - I'm neat and tidy without being obsessed (who would admit to being not?) - I'm looking to share a place with one (ideally) or two others. The only exception to this is if the place is very special! SORRY NO COUPLES PLEASE. - EXTREMELY reliable. Rent and bills will always be paid on time or in advance. I will supply you with references from my current landlord and previous landlords (if required). - I'm on the Disability Support Pension currently (DSP) as I have Bipolar but please read on… *** I'm not one to sit around doing nothing. I actually get up at 5am during the week (as quiet as a mouse of course) and head to the gym. I have previously done freelancing work in online marketing and writing but took a break for a while and just resuming now. I have two of my own websites which I can show you. The only concern for you should be is that I have more than enough money (which I do) to pay rent and bills on time and that I am perfectly stable (which I am). It's not a big deal really having something like Bipolar as there are people homeless and people without access to clean water in certain countries. It's all about Gratitude! Any more questions just ask me.*** - 100% Without a Doubt Looking to Live somewhere for at Least the Next 12 months (probably Longer) and I am more than happy to Sign a/the Lease. - Calm, Relaxed and Laid-Back Individual. Yes that's right. I am the complete opposite of someone that is highly strung. That's what you want right? I seek likewise. And no that doesn't mean we can't hold an intelligent conversation ;) - I want to move sooner rather than later but I'm in no rush. I'm not on a lease currently and can move whenever (and I mean the exact day/date that works for you!). I'm very open on suburbs… All COMES DOWN TOO: 1) The Place (definitely prefer bright, open and spacious), and 2) The Area (i.e. what's close to there like gym/s, parks, cafes, shops etc.). PLEASE NOTE: It's very important to point out at this stage that I will not have a car for the next 6 months at least. I currently share a car with my sister but she is taking it. Therefore a gym (1) public transport (2) and shops (3) should all be within 15 minutes walking distance (absolute max)....yes numbering in that order priority too probably. I don't care so much about the shops (although it would be nice) as I can get groceries delivered. And The Absolute Must... DEFINITELY NEED AIR CON: I definitely need air con in my bedroom as I've already been through two summers without. I actually much prefer the cold but I like what Brisbane has to offer otherwise. FURNITURE: I'm ideally looking for somewhere fully furnished apart from the bedroom. I have a medium size desk and can buy the rest of the stuff. If it's already furnished then that's a bonus. BEDROOM SIZE: I definitely need a bedroom of reasonable size. Hoping to fit a queen bed, desk and a whiteboard for my work. Don't worry the whiteboard will only be attached to the wall by Velcro. BIT ABOUT ME: - I like the gym (first thing in the morning), living a healthy lifestyle (most of the time) walks (near the water if I can), tennis (now and again), football (on TV), admiring nature (whenever I can), travelling (every so often) reading (daily and before bed), writing (for work and pleasure), self-improvement (generally), online marketing (work), restaurants (many), socialising (mainly on weekends) and coffee (in small doses). - I'm a social/friendly person but I'm definitely more on the quiet side. I'm not big on TV (in one place I didn't even own a TV lol) at all so don't expect me to join you on the couch watching it. I don't mind the news and a bit of sport though. I just find you learn more by reading. - I do all of my socialising with friends outside of the flat/property but I 100% don't mind if you have people over. I'm not one for dinner parties but go for it!! - I'm not a vegetarian. I cook my own meals as have my own diet I need to follow. Of course there may be a time where a meal or take-away could be shared. - I'm a clean and tidy person and expect likewise. - I'm straight and single currently - I'm open to living with people of all cultures and sexuality. - I have lived and worked in Sydney (4 years) London (5 years) and Melbourne (3 years) previously. The main thing I am seeking in a flatmate is laid back qualities. If this is you then we are a flatmate match potentially. Thanks for your time and I look forward to hearing from you. Kieran
Free to Message $250
Mark
Full time employed, friendly and very clean. A Gym would be handy close by as well as an enclosed yard for my dog, for a duration of about 6 months.
Early bird $250
Andrew
I have a perfect balance of being by myself in my own space and being in a social environment with the rest of the house. I'm well kept and always want to make sure the house is tidy and clean. I enjoy everything from sports to music as well as games of every sort and have a good taste in Tv and movies. I never cross boundaries and always look out for others who need a mate they can count on.
Free to Message $230
Zoey
I'm an easy going, tenant who has lived alone for two years now. Only seeking new place as Landlord is moving overseas and is selling the house. I'm clean, respectful and live a quite lifestyle. I do have a dog who is an inside dog, would prefer a big back yard as well
Free to Message $220
Justin
Recently separated. Work full time and currently studying part time. I have a four year old daughter who would possibly stay over 1 night a week but this is to be arranged
Free to Message