$150
Sean
CIT environment graduate looking for long-term accommodation. I like to keep my place clean and tidy, and I get along with just about anyone. I enjoy art, photography, gaming and the outdoors.
$290
Michael
Hi! I've recently moved to Canberra to start a role in the APS, and I'm looking for a place to move into by mid-December I'm very chilled out, enjoy sharing a meal or a beer with friends, but also appreciate quiet time at home. I'm looking forward to getting stuck into Canberra life including joining sports teams, whatever else I can do to build myself a social life in a new city! I'll be back and forth between Sydney every couple of weekends, as well as potentially for work. I'm tidy without being obsessive about it, and take really seriously how important it is for myself and others to feel comfortable at home. I'm looking for either an existing house, or perhaps starting a new sharehouse with other people. Let's meet!
$200
Laura
Hi I am a recent graduate now working full time looking for a room in a sharehouse. I am clean, social and friendly. I love cooking and meeting new people. I am also a sporting person, I play ultimate frisbee competitively and love exploring the outdoors.
$380
Jordan
I have taken up a fantastic opportunity managing growing luxury retail store in Canberra Centre. I am well spoken, polite, educated & importantly very easy to get along with, my friends would say I'm the perfect ice breaker. In saying that. I enjoy my privacy and mutually respect yours. A peaceful preferably furnished bedroom with ensuite, clean and tidy.. a place to call home, free from any anxiety or unexpected surprises is what i am after As much as i enjoy a wine on the occasion i am not here to be clubbing, pulling all nighters, or bringing random unknown strangers home around the clock.. In saying that, your life is your business and so long as i can get my sleep we will get along just fine. I am not loud, arrogant and think it's extremely important for you to meet me and make that judgement for yourself. Being able to connect with people of all ages is something i seem to do naturally and without judging based by a number. Be genuine, honest, reliable and have a sense of humour at the best of times! i am very much straight forward and open to any questions you may have to ask or want to know, so please don't hesitate. I have worked in retail and specifically luxury cosmetic retail, with a diploma in beauty therapy, also qualified as a Allied health professional. This will be my first time living away from Melbourne initially i was seeking to take up accommodation by myself, however after much thought; it would be nice to know i am not completely alone, in saying that its just knowing that there is someone else under the same roof every now and again. Some important things to be noted, no one likes hidden surprises, i do smoke cigarettes however i have always smoked outside and am very conscious/respectful as to where i do so and how i dispose of butts, (living with a non smoker currently) In my line of work it is something i am constantly mindful of and assure you wont be bothered by. Jordan.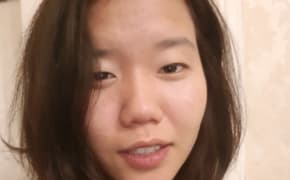 $250
Tenzing Wangmo
Hi, I'm from India and Im extremely open to meeting new people. I've spent a majority of my pre teen and teen years in an international boarding school in the foothills of the Himalayas with students from all across the globe. I like company but I also respect personal boundaries. Tenzing.
$250
Sam
A little bit about me - I'm originally from the UK and currently still living here. I'll be flying back to Australia this December and then going travelling for a month. I'm starting a government graduate program in Feb 2018 and I'm looking to move into a place mid January (ish). I'm an easy guy to live with. I'm clean, chilled out and sociable. Ideally looking for somewhere that is more of a home than a house, catching up with a glass of wine after a long day of work or occasionally cooking together. If you want to know more drop me a message 😊
$300
Sam & Nicole
Let us know if you have a room for rent in a 15 minute drive zone around ANU. We're also keen to team up with another couple or 1-2 other people to get a house together. Shoot a message! :) We're a young couple with a small, friendly cat. My partner is an interface and UX designer, I'm going to be a medical student at ANU. We're moving from Newcastle, and really excited to start living in Canberra. We're both warm and easygoing people. We've shared houses with people for years, and have made great friends that way. We'll be there to keep you company and have a chat, but we'll give you your space and privacy as well :) If you're a cat lover, you're in luck! We have a small cat, who is really well behaved. We look after her well and she is well trained. And she'll both give you lots of cuddles if you like cats! It'll be perfect for you to enjoy having a pet without having to own them or look after them :)
$300
Naren
My name is Naren. I am from Melbourne, I am a professional and have to relocate to canberra because of job offer. I am looking to start with short term stay initially then want to move to long term stay. I am planing to move in 4th December 2017. My prefer location is Canberra City and nearby locations close to city. If i get a right place i am happy to keep deposit. I am very jovial easy going person. Apart from work in evenings i prefer dining outside and enjoy conversations.
$250
Deniz Adrian
Hello, im from Germany and heading back to Canberra in november 2017. So im looking for a room or something in Canberra Region. Doesnt matter exactly where but should be clean and cool. Im funny open and respectful. Im working full time in the construction branch. So if you could fix my needs dont feel shy to message me. :)
$260
Pierre
Hello, I am Pierre Leroux a 24 years old French ingeneer in Canberra to do my master thesis ( 4 month internship at ANU) . I enjoy spending time (can be a lot) cooking sometime with and for my roommate, share a drink from time to time but still respect personal space. Since I am 19 I always lived in collocation and really enjoy this type life where everybody can contribute to create a homey flat. I mostly enjoy outside activities (climbing, sailing, gardening, chilling in parks) but sometime staying inside in front of a screen is nice too. I am an avid music listener but do not worry I have headphone, and alway is up to speak about it.
$500
Alanna & Edmund
Hello, we are both studying at the ANU and working part-time too. Edmund loves to cook while I love to bake, which makes us the perfect housemates as you get to share our great food too! We love watching movies and TV series in our free time. We are both clean and tidy so the house is always quite neat.