 $180
Marie sergeline fiona Ah-sing
2.52 km from Dandenong North
im very friendly and talkative.. you ll probably hear me singing in the bathroom. neat and tidy. im not even at home, most of the time at school, work or library. i enjoy cooking and baking..watch tv and sleep $200
Matthew
2.52 km from Dandenong North
I pay my way & mostly keep to myself . I do not drink or take drugs . I enjoy fishing & golf & going out for dinner with friends :)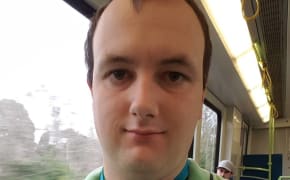 $200
Shaun
2.52 km from Dandenong North
I have been staying with a friend for the last few weeks but have since had to leave there leaving me without a home to stay. As a result I am in urgent need of finding medium/long term accommodation. I would prefer to avoid short/term or temporary as I really do require some stability. I work in the IT industry with stable employment (technology is very much a passion of mine). I'm certainly not the party type, and don't smoke or drink so there would be no issues there. As stated, I am happy with medium-term or long-term accommodation. If it's medium-term, I am morr flexible with what I am looking for than if I was planning to settle in somewhere long-term. I do not drive, so somewhere close to public transport is essential. A nearby train station is ideal but a nearby bus is suitable too. Bonus points if you have a cat :) (I don't have any of my own). My preference is for somewhere along the Pakenham-Dandenong or Cranbourne-Dandenong train line but open to other areas, especially if it's only medium-term. I was previously interested in the Pakenham-Traralgon area as well but unfortunately the regional V/Line fares are a LOT more expensive than I was expecting which removed those options from the table. My budget for long-term accommodation is around $200/week but will be less for medium-term accommodation as I will still need to pay for storage of my belongings elsewhere. To settle into something long-term I would need to be able to get my things out of storage. Happy to further discuss what I am seeking regarding long-term accomodation, but space would be high on my list. Sharing of meals would also be ideal. I do suffer from OCD (obsessive compulsive disorder), but am coping well. But you are a judgemental person or have issues with people who have their own struggles in life, then you are not the right house for me. If you can look past that, you will find I am a genuinely nice person who likes helping others and regularly goes out of my way for others, but unfortunately I have certainly not received anywhere near the same back in return. In fact many of the people I have helped out have returned the favour by simply screwing me over which is beyond disappointing. I'm quite an open and friendly person and I have nothing to hide so feel free to get in contact and say hi or ask any questions you may have. You are best to reach me through Gumtree messaging or via Facebook if you prefer. Unless I'm at work I'm usually contactable :). Alternatively if you know of any job opportunities in the IT/AV industries, or even know of anyone requiring any casual or home/small business IT/AV work, please also let me know :). Also, it's a shame I have to even say this but it seems I do. If I contact you regarding a room you have available, and it turns out I'm not what you're​ looking for for any reason, that's fine and no hard feelings but please don't just read my message without taking the time to let me know. I have lost a lot of time waiting for people to respond who never did, or who have just stop responding out of the blue. Not only is this quite rude and uncalled for but it's also really not helpful to me in my situation. Shaun
$250
Jamie
2.52 km from Dandenong North
I'm very clean work some pretty big hours most of the time so I'm rarely home and I will not be home most weekends either I don't drink I smoke but only outside I'm very clean and respectful and I'm always willing to chip in my share of help and even tho I'm not there often due to work and going adventuring I will still pay most asking prices $300
Katherine & Kimmy
2.52 km from Dandenong North
Respective, reponsible and reliable
Updated | $170
Helen
2.52 km from Dandenong North
Matured Christian girl ,easy to live with trustworthy,friendly and clean . New | $270
Meagan
2.52 km from Dandenong North
I am neat and clean as I have worked at my local hospital for 10 years and at the council here as a cleaner for 3 years . Moving to Dandenong to be near my mother and sister from kalgoorlie WA . I do not drink alcohol and a very quiet living person and love to garden and fund raise for a local charity in my free time , I also have 2 cats that I love and want to keep . New | $220
Esther
2.52 km from Dandenong North
I am quiet, respectful, polite, keep to myself mostly and spend most of my time working or studying hard. I am clean and tidy, friendly, reliable and trustworthy.
New | $200
Nilanjan
2.52 km from Dandenong North
Hello, I am 40 years old Indian male from New Zealand. I work in a medical software company in Southbank. I am relatively new in Melbourne so learning about the city and making new friends. I am very clean and tidy and looking for a tidy quite place to call home. Also, I have a notice period with my current landlord of 4 weeks. Thanks Nilanjan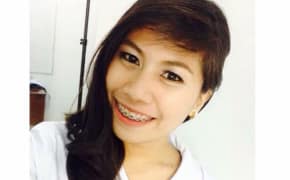 $150
Henriette Mae Garzon
2.52 km from Dandenong North
Hi! I'm from the Philippines 🇵🇭 I'm a registered Pharmacist and I'm planning to take the Australian pharmacy exams for overseas pharmacy graduates to become a registered pharmacist in Australia. I am an easygoing, sociable and genuine person who likes to keep things neat and tidy. $120
Faleupolu
2.52 km from Dandenong North
I'm female work full time in clayton, respectful non smoker non drinker clean friendly