$230
Darren
Easy going don't want dramas like to have a good laugh. I'm House trained . I have a boat so enjoy being out on the water. Music lover. Love traveling overseas and oz. Like meeting new interesting and intelligent people. I have a lot of tattoos. Lived worked and partied in Darwin for over 20 years
$250
Matthew
I'm 23 from Adelaide; I've been living in Darwin for the last 3 months an am looking for a new place to call home as my current housemate is moving away and the lease is up. I work full time and travel every month for work around the NT and back to Adelaide. I'm very tidy, considerate and willing to help out around the house. I am not the party type by any means but always enjoy a beer after work and on the weekends. Easy to get along with and happy to socialize but also enjoy and respect my own and others alone time. Hope to hear from you soon!
$300
Aimee
Hi im Aimee. 28 year old professional working full time. I do shift work. Iam clean, tidy, respectful to others. I pay bills on time.
$270
Richard & Karin
Although I love socialising, I like my own downtime and like my home area to be a quiet sanctuary away from work. small get togethers, weekends out and small social get togethers with housemates are always fun but I'm a little beyond the "Party House" scene. I'm quiet, laid back and easy to get along with. Low maintenance and stress free.
$220
Leah
Quiet. Considerate. Independent.
$220
Kayla
My name is Kayla, I am a nurse up at RDH currently and doing post graduate studies, originally from outside Melbourne. I am an easy, laid back person, who enjoys living in a tidy enviroment. I am not OCD clean but do like being able to move around shared spaces without the fear of standing on something. I love getting outdoors and as such, when I have a few days off work am rarely at home, which is quiet often during the dry. As a shift worker, I am not a huge party person but I do enjoy a quiet drink or two on the weekend. I am well known for having music on and can often be found dancing around the house as I do things. I love cooking and baking and find it a fantastic way to unwind and relax after a busy day. My budget is flexible as well as my move in and length of stay date. Prefence would be for something until at least the end of the dry/Christmas. Preference for room would be unfurnished as I own a bed, bedside tables, lamps etc up here. I also have a beautiful furbaby, Caesar, who my parents have been catsitting for me for the last 16 months. In the way of cats, he is pretty much a dog. He walks on a lead, paddles around the bath etc. My parents are keen to start enjoying their retirement and as such, a home that is open to the idea of an indoor cat, in the future, would be fantastic. He loves to give cuddles and will trade a good belly rub for free kisses. No expectation for you to do any the cat cares, except maybe top up his water bowl if you see it is empty and give him love.
$200
Stefano & Maurizio
Hi guys we are two Italians from Venice with a huge background in hospitality as F&B assistants and sommeliers! Easygoing clean tidy and quiet but always ready for a couple drinks or chat!
$200
Sacha
Hi guys! Looking for a short term place in the city. I am a social happy hippie girl, I have my own campervan and just traveled from Melbourne to Adelaide to Darwin so need to stay in Darwin for a couple weeks and safe some money. Let me know if you have a room available! Cheers xx
$300
Jess
I am a 25 year old health professional moving to Darwin next month for work. I am social, easy going, tidy and am really excited for the opportunity to explore a new part of the country! In my free time I like to swim, hike, find great places to eat. Ideally I would like to live with one or two people around the same age who are working full time and who wouldn't mind sharing some NT adventures!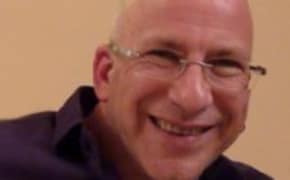 $225
Steven
I'm a reliable, mature guy moving to Darwin to start a new career. Having lived in Melbourne for the last 40 years, I'm looking forward to the new experience. I'm super clean, on time with rent and bills and have many careers - a yoga teacher, graphic designer and function manager. Now starting a whole new life and looking forward to share with some others as I get to know Darwin.
$200
Kalani
Easy going, flexible and reliable
$200
David
THE EASY GOING ONE The never-phased, never-fussed flatmate will always be the easiest to get along with. Conflict avoiding and chilled to the core, they're happy to go along with the rest of the flatmates regardless of what is suggested. The easygoing one will seldom complain about things that bother them, ensuring they are the perfect flatmate for any landlord or head tenant. The only problem you might encounter with this one is their refusal to pick which movie to watch or what pizza to order. THE TECH HEAD If you're the type of person who can't tell the modem from the router, then perhaps living with a tech savvy person might be just what you need. When the WiFi goes down or the TV reception wanes, this technologically advanced flatmate will be first to check things out. Netflix will also never be the same, as your meagre Aussie catalogue balloons to the US one, thanks to a virtual… something, something, they set up last week. Don't rely too much on this flatmates mystical powers however, as next time they go away you might be left in the dark ages.