$350
William & Chloe
22.7 km from Macedon
Hi we're will 34, qualified carpenter and Chloe 32, Newstart benifits We r wanting to enquire about your room for rent and if still available.? If so is there a convenient time for us to come inspect the property? Thanks will & Chloe
$220
Dwayne
22.7 km from Macedon
I'm 24 bi sexual I have been left to fend for myself basically homeless an all I need is somewhere to call home for few months to get my life going,clean an tidy,respectful of others in general,happy bubbly an clean police record,get along with anyone,animal lover,write music,bit of girly guy loves shopping getting nails done just who I am..
$250
Séanan
22.7 km from Macedon
Very neat and quiet. Very respectful towards others. I do work varying hours so I'm home late most nights, so you'll pretty much have the evening to yourself. I have a cat. $250
Allie
22.7 km from Macedon
Hello my name is Allie and I'm a single lady at the age of 20. I enjoy drawing and just about anything that involves talking. I'll like to be a paramedic where I can help other people out like some of my friends have done for me. My home town is Sunbury and I would love to live where I grown up.
New | $250
Ben
22.7 km from Macedon
Looking to share a room for now , have lived in share house , had my own share house , respectful clean and keep to myself but happy to socialise with house mates have been married for 10 years , until now unfortunately  ben
New | $250
Ashlee
22.7 km from Macedon
Mum to 2 boys so am great at multi-tasking and can cook a pretty good home cooked meal. I enjoy cooking and like to keep things organised and clean. Mess makes you stress is a moto I live by. I am a bubbly person who wears my heart on my sleeve. I'm the type of mum that believe's kids should have manner's and respect for others and am proud to say my boys have that :) Am a smoker but smoke outside and own a cat. Am happy to answer any questions and would be much appreciated if you give us a chance as it is hard to find people who will do that for a single mum. Can promise you wont be let down $150
Andrea
22.7 km from Macedon
i am very clean and neat, I keep to myself, am very polite i will always ask, i work from 8 till 4, i have no pets, i have my own furniture and am very independant.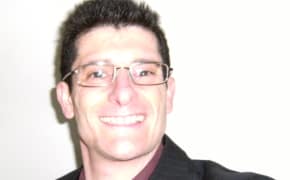 New | $80
Peter
22.7 km from Macedon
Hello, I keep to myself, are kind, respectful and honest. I am 44 male, clean tidy, single and looking for a furnished room. I don't have pets. I am looking for stable accommodation. I have not ever needed or used a site like this before. I share housework, and expect the same. I keep the bathroom clean and tidy. Respect is very high on my list. It is what I live by and do expect the same. I have worked and had a house all my life, and a messy long drawn out separation (which it didn't ever need to be, which I didn't cause, there are no kids), and property settlement, have recently forced me into a homeless situation! The details are complex and horrible. Complex circumstances created by my former partner have conspired to create a situation, which is putting a decent human being out onto the street. I have worked in electronics my whole life, but my former partner has destroyed my business. I am desperately looking for work and trying to reverse what has wrongly happened to me. All my independent references state that I am hard-working and honest. I hope there are some good people out there, who maybe able to assist me, in the short term. I have been turned away by more than 50 organisations over a two year period. I have tried really hard to help myself over this time, however as I said earlier, complex circumstances have conspired, to try and destroy a good upstanding human being. I am currently in a country town, and wanting to move to Melbourne, so I can find work in the electronics industry, which is my passion and trade. I am unable to work for myself currently now, because I have no money and my house, and industrial/workshop have been taken from me. Most of my things I am packing into storage containers. This too has not been smooth, and without it's problems. I type this here, because I am an honest person and not a liar like my former partner, who has no hesitation in lying to a Judge in a Court room, when directly addressed. Which happened in February 2018. The lies were too huge a mountain, and the Judge believed them! So the outcome is, I will be homeless on 1st April 2018, and this is no April fool joke! Thank you, Peter $250
Bernie
22.7 km from Macedon
Both Sonic (a medium brown dog) and I are well mannered, housetrained, and easy going. I spend M-F at work with the occasional weekend on call. Sonic likes to hang out on a couch or my room during this time. On weekends we often have adventures or watch sport. I'm professionally employed in animal management and we both can provide good rental references.
$150
Chelsea
22.7 km from Macedon
I'm deaf, very independent and chilled. I can sign and speak so don't stress how to communicate with me. I love cooking, cleaning and many things but I do keep things to myself often. I have two beautiful cats and house trained already.