 $140
Donald
2.75 km from Narre Warren South
Hi im Don recently i moved from south Australia where i was working in the fishing industry back to Victoria to b close to family and old friends. I am currently training with foresite RTO obtaining several tickets to operate heavy machines used in the civil construction industry. I am looking for somewhere to call home while i re-establish myself. I am easy to get along with, clean, reliable have a good sense of humour, a great outlook on life and am busy living. I am a smoker but trying to quit, i very rarely drink alcohol and will be emloyed full time by January of next year.
$150
Maddy
2.75 km from Narre Warren South
I am a freelance photographer. I am a huge nerd and movie buff. I love to have fun and go out with mates but also enjoy quiet nights in. I love animals, I have 6 parrots (outdoor) so preferably no cats please. I have OCD so I am very clean and organised.
New | $200
Paige
2.75 km from Narre Warren South
Looking to rent a room as I currently couch surfing. I am unemployed seeking employment, I received Centrelink payments fortnightly. I am a very clean and bubbly person, I am out most weekends catching up with friends and exploring. I can cook and clean.
$200
Taylia & Sharnee
2.75 km from Narre Warren South
Me and my bestfriend are looking for a room for rent (we are happy to share a room) we have lived together previously when we were 16/17 for 8 months. I am currently doing a trial work at Coles and will be employed by the end of the month, I am looking for more work and getting a license, I am currently with Centrelink. I have lived out of home since I was 15 and recently lived in a rental with other tendants. My friend works part time and is currently studying her year 12. We are both friendly girls who are clean and trustworthy, we tend to stay out on weekends (visiting friends) we don't have pets and we are easy to get along with and can cook for you New | $200
House mate
2.75 km from Narre Warren South
Neat and tidy. Non smoking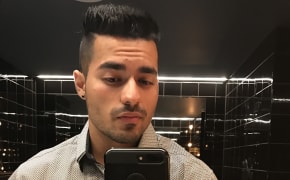 Updated | $150
Shiv
2.75 km from Narre Warren South
Hey, I'm a clean and tidy bloke looking for a place. I work two jobs and study as well and on top of that I go to the gym almost everyday so I'm barely at home. Just looking for a clean and tidy place with respectful and fun people to live with. New | $300
Kim Millard
2.75 km from Narre Warren South
I funny l like to joke love to have a talk lm pretty lonely ATM cause my daughter is living with him but he is buying me a ss ute so lm happy love to have a laugh and go out but l don't cause lm shy and l don't have people Togo out with very clean not lazy but l had va bad fall about 3 weeks ago now and broke my cocksit bone at the bottom of my back so l have had abit of a hard time just cause the in my life no one helps l have no mum or dad l am very reliable paying the rent should all ways paid first then go play girl l can be yr uber lol take care hope to here from you it would be good thank you Kim l like the movies fast cars that's why lm buying a ss ute abit of a tomboy sometimes but then dress me up and l will be the best looking 48 ye old just what people tell me oh Kim you look about 38 ok thanks honey l do lolthank you Lauren and l was brought up in the country in Kyneton and love to cook lm a good cook and l do like to go out but just don't l quess cause as l said lm shy and embrassed me him and his mates but now it's my time and lm goin to be happy love to hear from you thanks again
$250
Sukh
2.75 km from Narre Warren South
Clean and tidy person easy to live with
$400
Chris
2.75 km from Narre Warren South
Neat, fun, honest, laid back
$120
Bill Coulthard
2.75 km from Narre Warren South
Older bloke easy to get along with clean living work full time
$300
Hollie & David
2.75 km from Narre Warren South
Were voth prett laid back people, enjoy playing on the playstation and equally enjoy going out for meals.
$200
Marlon
2.75 km from Narre Warren South
My friends don't walk, they run Skinny dip in rabbit holes for fun Popping, popping balloons with guns, getting high off helium We paint white roses red, Each shade from a different person's head This dream, dream is a killer Getting drunk with a blue caterpillar I'm peeling the skin off my face 'Cause I really hate being safe The normals, they make me afraid The crazies, they make me feel sane I'm nuts, baby, I'm mad, The craziest friend that you've ever had You think I'm psycho, you think I'm gone Tell the psychiatrist something is wrong Over the bend, entirely bonkers You like me best when I'm off my rocker Tell you a secret, I'm not alarmed So what if I'm crazy? The best people are All the best people are crazy, all the best people are Where is my prescription? Doctor, doctor please listen My brain is scattered You can be Alice, I'll be the mad hatter. I'm peeling the skin off my face 'Cause I really hate being safe The normals, they make me afraid The crazies, they make me feel sane I'm nuts, baby, I'm mad, The craziest friend that you've ever had You think I'm psycho, you think I'm gone Tell the psychiatrist something is wrong Over the bend, entirely bonkers You like me best when I'm off my rocker Tell you a secret, I'm not alarmed So what if I'm crazy? The best people are You think I'm crazy, you think I'm gone So what if I'm crazy? All the best people are And I think you're crazy too, I know you're gone That's probably the reason that we get along I'm nuts, baby, I'm mad, The craziest friend that you've ever had You think I'm psycho, you think I'm gone Tell the psychiatrist something is wrong Over the bend, entirely bonkers You like me best when I'm off my rocker Tell you a secret, I'm not alarmed So what if I'm crazy? The best people are All the best people are crazy, all the best people are All the best people are crazy, all the best people are Mad Hatter- Melanie Martinez