$300
Alberto & Juliana
We're a respectful, tidy and clean couple.
$250
Alejandra & Sara
My name is Alejandra I am 26 years old I am from Colombia. I studied bussines back in my country and I want to do my MBA here. That's why I am here. I just bought a ticket to my mom to come and visit so she will be here with me, and I am looking for a room to us. She will be studying all day and I study 9-2 and work in a childcare every day 2:30-5:30 and every weekend as a party entertainer for kids. So we are no going to be as much in the place. We are two super easy going, clean and wonderfull women. We love to share and make new friends. Get ready to learn some Spanish and try some Colombian food !!! We can pay you monthly if you prefer. Nice to meet you Have a great day! Ale & Sara 🙂
$200
Timothy
Hi my name is Tim, I am a 22yr old apprentice electrician looking for a place to stay for at least 6 months. I recently lost my licence for speeding so I need a place close to public transport and the cbd for work. I am friendly, courteous and respectful. I enjoy a social atmosphere and a good laugh. Not a party animal and do enjoy some quiet time here and there. I'm pretty relaxed but very reliable and always keep my housekeeping in check. My hobbies include street photography and keeping in shape at the gym. Any questions do not hesitate to ask! I look forward to where this takes me :)
$400
James & Amber
James is a full-time freelance designer, and Amber is part theatre student and part children's entertainer. We're both keen and constant travellers who lead clean, active, and creative lives. We're looking for others who share these values and treat their home like a temple.
$250
Ben
Hey my name is Ben, I am 25 English, and university graduate. Moved to Australia last year and have been travelling around working between here and the US. I'm looking for somewhere to rent in the centre of Perth for the foreseable future Very easy going. I do like to keep things tidy so won't mess up your home. Plus as I travel so much I don't have much stuff. I am a very early riser but am very courteous to others. And I tend to stay up latish working but this is on my laptop so can be done without disturbing anyone else. I'm very into health and fitness, creative media film and music and culture. Cheers
$300
Rachael
Whos looking for... Well a bit of everything I guess I'm a cameleon instantly fit into whatever environment I'm put in so I've Been told that's a plus ...I'm a 29 year old widowed mother of 4 children (they live with my parents as I needed time after there dad took his own life two years ago so it is only myself needing accomodation I spend my time with my angels at there house or hotels ect once or twice a fortnight at this stage :) obviously I've been through quiet a bit! Well actually experienced nearly all the bad you can in the world and managed to pull myself up and keep Smiling like the mad hater and overflowing with positivity 😁 I am wise beyond my years not in a cocky way just full of life experience and learned lessons but also a massive child at heart when it comes to having fun in life as I know what is important and life's to short .... I get along with all types of personalities and my interests and passions are cooking,drawing,dancing,tattoos,reading,playing guitar and ukelale , writing song lyrics as well as singing and also rap music with my sons lol. I grew up in a panel beating workshop building old mustangs ect so I'm also a rev head but I'm obsessed with motorx more these days . Love camping ,fishing, 4wd ing , road trips and building pallet furniture 😂 Bbq s with friends and family ,beer pong ,darts or pool I'm a fan of and have some mad skills with all of those 👌🏻😁So pretty much I'm an artist that loves an adventure !! I thrive when I'm able to impress with my domestic skills and cook for people just because my happiness comes from making others smile .
$100
Clinton
I'm funny helpful kind and I'm clean I'll always go above and beyond to help out and if u need help just ask and I'm a hard worker im social with everyone I'm very outgoing and smart and I'm from Perth I'm like to play and watch sport and eat sushi
$150
Jordie
Easy going, respectful and makes a mean chilli con carne Good sense of humour, hardly a hermit, polite but appreciates a bit of privacy and would like the freedom to invite guests over occasionally Like to live an active and healthy lifestyle studying Marketing and graphics design at murdoch university will never pass up the opportunity to pat a dog Pros: always changes empty toilet paper roll cons: sometimes leaves toast crumbs in butter working. no pets. one car, one mattress. single.
$250
Luca
Hi there, my name is Luca and I'm a 29 yo italian man living in Perth. I work fulltime as chef in the Cottesloe area, in my free time I go to the gym, go out with friends and record videos for my youtube channel, so I won't be home much. Nevertheless I need a place that allows me to set my books, my furniture (just 2 bookshelves, one small and one medium one) and my things where I share the house/flat with someone I can sit down and be a friend to. I'm looking for a place to stay long term (I have a sponsor and I'm planning to stay in Perth for few more years). I'm just looking for a very central place (northbridge is my first choice, other than that st george terrace or the CBD itself) to simplify my busy life. If you feel what you read might interest you, please write me. I'm planning to move at the beginning of november but I will start considering all the options from now. Thanks for your time, Luca
$300
Denise
Hi! I'm Denise. Currently living with two guys in their early and late thirties. We're three single friends who have enjoyed living together for a couple of years but I am now looking to move closer to the city. I am easy going, respectful and clean/tidy. Having previously owned property, I am familiar with what is required to maintain one as an owner/occupier. I work for an advertising agency in Subiaco. Outside of work, I enjoy keeping fit and active, going out for dinner/drinks with friends, movies and live shows like Fringe Festival in summer. I also enjoy relaxing nights in, particularly during the work week. Ideally, looking to share with someone who has some common interests but also has their own social life and activities. Hope to hear from you soon! Many thanks Denise
$260
Thales & Thalita
In November I will arrive with my girlfriend for an interchange at Language Links School for a period of 7 months. We are searching for a home (near the school is an important requirement) that we can call our own. A cozy place, do you understand? =D We are a cool brazilian couple. I'm 26 and she's 29. I'm an mechanic engineer and she's a journalist. We are friendly, socially and clean. We like to cook, make a new friends and drink a some beers while we discuss about the universe secrets.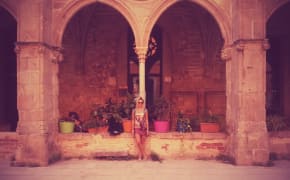 $250
Alicia
Hello :) I am Perth born and bed, but I have been travelling around the world falling in love with cities, beaches,architecture around the world. I admire the way other cultures go about their daily lives, whilst making me appreciate home a little more (in the summer time). I'm looking for a place to call home rather than just a room. I am clean, respectful and enjoy a glass of wine at the end of any day!