$300
Sunniva
1.58 km from Pagewood
A great IKEA assembler, the ultimate sweet-dish cook and a fantastic netflix-binger - what more could you want in a flatmate? I'll be moving to Sydney this July to be studying full-time (I will also get a part time job as soon as I can) and really want to find a great place off-campus in a collective that appreciates comradery but also personal space. I'll be 21 years old as of June, and I'll be moving across the world (from Norway) to experience the wonderful Australia. I love to read (fictional and non-fictional) and a cool night in with Netflix, but I enjoy most a night with friends, wether its dinner, drinking or snack-night with a hella good board game (I make a mean guac). As of now I am working full time in Norway but I am longing for the travel and distance from my motherland. I'm looking for a private room in a shared flat/house, and also with people who actually like living with other people and do stuff together, even though I respect privacy and alone time - it is important to me that the house feels like a home and to get along with everyone. I love cooking, especially cakes, bread and cookies, but I must say banana bread is my forte. Aaand there is always leftovers and the cook cant eat it all by herself. (Dont worry, I also enjoy cleaning to a moderate, and so I alway clean up my mess). I will never make anyone do my chores, that is not how my mama raised me. I am pretty enjoyable if I must describe myself, I get along with anyone and anything. My best quality must be that I dont take myself seriously. I am up for anything fun-related (so long as it is legal, I dont want to be deported), so for trying new things I am all in! I believe I'll make a great addition to your house!
$300
Vince
1.58 km from Pagewood
I am respectful, clean and tidy but can have a laugh at the same time!! I'm a 20 year old from London who is a greenkeeper(I look after golf courses). I'm heading to Sydney to do this for 6 months at the lakes golf club. I enjoy playing golf in my spare time! $250
Galo
1.58 km from Pagewood
single,62years old,working full time
$300
Buntheng
2 km from Pagewood
My name is Mark. I am looking for accomodation on Barker street next to UNSW about 2 or 3 mins by foot. i am easy going, clean and responsibility.
$580
Tom
2 km from Pagewood
Hi, I'm Tom. I'm a 26 year old American law student coming to Sydney for the summer. I am very clean and respectful. Would love to answer if you have any other questions. $400
Merry
2 km from Pagewood
I like sports and an easy-going person. I come to sydney for a student exchange program with my home campus in Indonesia.
$350
Margaux
2 km from Pagewood
Hey there, I'm a 22 year old Kiwi who has just moved over to Sydney to do my masters! Looking for a shared flat to move into, am very flexible with dates. I'm a pretty easy going, friendly flat mate, who likes to bake as well! Keen to find some people to move in with who keen to hang out and even have couple of drinks with!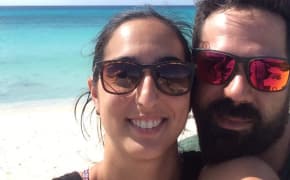 $450
Paula & Andres
2 km from Pagewood
We're a mexican-argentinian couple, moving to Sydney because me, Paula, I'm going to do my PhD in UNSW. We're quiet, respectful and very sociable :) We will move to Sydney on August. We're looking for another couple to share the accomodation, or one person.
$250
Roshan Mark
2 km from Pagewood
A little bit about myself, I'm a 28 y/o from Malaysia and if all goes well will be doing my masters in Law in the winter term. I dont smoke but I dont mind it, I'm a reasonably neat person myself, as long as everyone cleans up after themselves its all good. I love's thrillers,fantasy and non-fiction books, huge football nut,big time movie and tv buff and overall nice guy :P I love sports and football particularly, Love all kinds of books and Im a big movie buff. Always wanted to try horse riding and skydiving but never got the chance. I'd like to consider myself a people person, with diverse interests in sports, politics and general knowledge Im as mentioned a huge tv/movie and literary buff, among my likes include the, Lord of the Rings Trilogy, Star Wars series, Inglorious Basterds, Body of Lies, and basically any other half decent action or thriller movie :) Anything from Forsyth or Lee Child, Matt Reilly, Tom Clancy,J.RR Tolkien,Eragon Series, Gentlemen Bastards Series, Freakonomics,Super Freakonomics,Soccernomics,World is Flat and anything else from Thomas Freidman Im also looking for flatmates to share a property
$280
Hugh
2 km from Pagewood
Hi, I'm Hugh (male, 20). I'm studying nanoscience at UNSW (third year, full time), and working part time as a hospital orderly. With uni and work, my hours are pretty variable, and I'll often work quite early or quite late shifts (early shifts start 6:30am, and late shifts can finish 9-11pm). Interests include radio controlled aircraft, photography, reading, rock climbing, swimming. I'm pretty quiet, but enjoy socialising with friends. $250
Acelyn
2 km from Pagewood
Easy going, kind.. Nice to talk with. Quiet and neat. Do dishes right after eating 😊 I'd like to have a cat. My partner would visit everyday but doesn't stay the night. Please contact me if you have or are looking for a place in the same areas.