New | $500
Dom
Hi I'm Dom, I'm friendly and socialable. I work full time in the city as a Business Improvement Manager. I also like keeping fit, going for walks and runs in interesting places, and travelling as often as I can.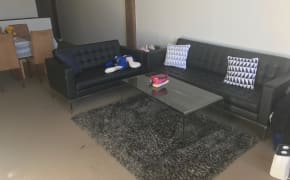 New | $160 inc
Furnished room with ensuite in a flatshare
NICE and Beautiful Room next to Darling Harbour. in the most convenience location just 10 mins to Central station and shopping center and 5 mins going oxfords sq .shopping centre.... All Bills Included. Plz don't hesitate to contact me :) if you are interested or inspection
New | $250
Matteo
Hi, My name is Matteo, I m an Italian student of sociology, I m 22 years old. I m looking for a room to share or (better) a single room in a flat or a house I need the room as soon as possible located in: Ultimo, Pyrmont, Darlinghurst, Surry Hills, Manly, Bondi beach, Woolloomooloo. I like cooking and I don't smoke. I m a quite and easy going person. Please let me know by email Ciao Matteo Thanks a lot
Updated | $510-590
Furnished room in a share house
This is a 2 floor penthouse apartment in Pyrmont, Darling Harbour, Sydney. It has 3 bedrooms + 3 bathrooms apt, one en-suite master room with own bathroom, a shared family bathroom and a downstairs toilet for common and guests use. The amenities are modern and very clean... There is significant outside space at the apartment that is for your the sole use which has a table, chairs, hammock and sofa etc. The view of the city is magnificent and if you like cruise ships, we were able to see new ships arriving and departing each day from the White Bay terminal. The area in general is quite and non touristy....with excellent transport links (light rail and buses very close by). Within a 5/10 minute walk there is a supermarket and all the attractions that Darling Harbour has to offer. Pubs, coffee shops, bistros etc are all within a few hundred metres...a great place to base yourself in Sydney. !!! Requirements • Inspections only after 7th Feb. - Apartment and furniture are exactly as in the pictures • Ideal occupancy is 3 people: if you are a couple, add 50$ to your preferred room listed price • 2 weeks bond required to block the room • 2 weeks rent in advance when you enter in • Copy of your ID (we respect your privacy but we need to declare who is living here) • Electricity not included and paid each quarter (around 8-12 $/w pp normal usage) !!! Features • Inclusive of Gas, Water and Unlimited Hi-Speed Internet (Fiber). • Open plan lounge and dining opening onto your massive terrace • Generous sized bedrooms with views and terrace • 3 modern bathrooms and 3 bathrooms
New | $350
Selina
Hi, I'm Selina originally a Kiwi, and lived in London and Melbourne. My next adventure is here in Sydney! I work as an event manager in Glebe, and looking for a place close by. As a flatmate I'm clean and contentious. I'm looking for a place to call home.
New | $230 inc
Furnished room in a flatshare
WANTED: ONE MALE in Master twin shared room (Share room WITH only ONE other friendly male) DESCRIPTION: 4 bedrooms, 2 bathrooms, living room, fully equipped kitchen, dining area, laundry room. UNIT IS FULLY FURNISHED AND EQUIPPED: Modern Massive 50 inches TV, Fridges, Pots/Pans, Cutlery, Microwave, Toaster, Kettle, FRONT LOADER washing machine, unlimited FREE WI-FI ROOM: Two single beds with bed linen, two bedside tables with lamps, two wardrobes, 39 inches LCD TV and en-suite bathroom LOCATION: WATTLE CRESCENT PYRMONT 8 minutes walking distance to Fish Market 14 minutes walking distance to Casino Wharf 18 minutes walking distance to Darling Harbour Nearest SUPERMARKET: COLES 9 minutes walking distance Walking distance to most International Schools and Colleges NEAREST BUS STATION : Harris St At Allen St~ 3 min walk Bus Number: 501, (15 minutes) to USYD and (6 minutes) to UTS Nearest Train Stations: Town Hall Train Station ~ 20 min walk ( 12 minutes to Bondi Junction, 23 minutes to Airport) HIGHLIGHTS: - UNLIMITED FREE WI-FI - FRIENDLY FLATMATES - DATE AVAILABLE: Available NOW - SECURITY- you will receive a LEGAL contract with well-established share house accommodation agency - CLEANEST UNITS IN SYDNEY PLEASE NOTE: We prefer Minimum 4-month Agreement. *Shorter stay negotiable for a higher price and subject to the building by-laws * 4 weeks rent as a bond is required and 2 weeks rent in advance. And one off $55 booking fee applies*
New | $215 inc
Furnished room in a share house
WANTED: TWO FRIENDS/COUPLE-$225 PER PERSON (Maximum two persons in each Twin Shared Room) DESCRIPTION: 4 bedrooms, 1 bathroom plus additional separate toilet, living room, fully equipped kitchen, dining area and laundry room. UNIT IS FULLY FURNISHED AND EQUIPPED: Modern Massive 50 inches TV, Fridges, Pots/Pans, Cutlery, Microwave, Toaster, Kettle, FRONT LOADER washing machine, unlimited FREE WI-FI ROOM: Two single beds including bed linen, bedside tables with lamps, wardrobes. LOCATION: HARRIS STREET PYRMONT 4 minutes' walk to Pyrmont Bridge 10 minutes' walk to Star Casino 15 minutes' walk to Darling Harbour Walking distance to most International Schools and Colleges NEAREST BUS STATION: Harris St At Pyrmont Bridge Rd 2 minutes away Bus Number: 501, (22minutes) to USYD and (11minutes) to UTS NEAREST TRAIN STATION: Town Hall 19 min walks (12 minutes to Bondi Junction, 21 minutes to Airport) HIGHLIGHTS: - UNLIMITED FREE WI-FI - FRIENDLY FLATMATES - DATE AVAILABLE: Available NOW - SECURITY- you will receive a LEGAL contract with well-established share house accommodation agency - CLEANEST UNITS IN SYDNEY PLEASE NOTE: We prefer Minimum 4-month Agreement. *Shorter stay negotiable for a higher price and subject to the building by-laws * 4 weeks rent as a bond is required and 2 weeks rent in advance. And one off $55 booking fee applies*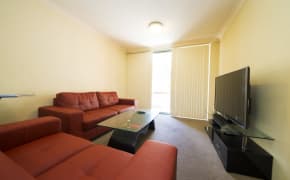 Updated | $220 inc
Furnished room in a flatshare
WANTED: TWO FRIENDS/COUPLE-$220 PER PERSON (Maximum two persons in each Twin Shared Room) DESCRIPTION: 3 bedrooms, 2 bathrooms fully equipped kitchen, living room, dining area, laundry room. UNIT IS FULLY FURNISHED AND EQUIPPED: Modern Massive 50TV, Fridges, Pots/Pans, Cutlery, Microwave, Toaster, Kettle, FRONT LOADER washing machine, unlimited FREE WI-FI ROOM: Two single beds with linen, 2 bedside tables with lamps, built-in. LOCATION: PYRMONT STREET, PYRMONT 9 minutes walking distance to Fish Market 11 minutes walking distance to Casino Wharf 13 minutes walking distance to Darling Harbour Walking distance to most International Schools and Colleges Nearest SUPERMARKET: COLES 5 minutes walking distance NEAREST BUS STATION: Harris St at Allen St 2 minutes walking distance Bus Number: 501 (15 minutes) to USYD and (6 minutes) to UTS Nearest Train Stations: Town Hall Train Station ~ 20 min walk (12 minutes by train to Bondi Junction, 26 minutes by train to Airport) HIGHLIGHTS: - UNLIMITED FREE WI-FI - FRIENDLY FLATMATES - DATE AVAILABLE: Available NOW - SECURITY- you will receive a LEGAL contract with well-established share house accommodation agency - CLEANEST UNITS IN SYDNEY - WITH GREAT FACILITIES ACCESS : Swimming Pool and Gym PLEASE NOTE: We prefer Minimum 4-month Agreement. *Shorter stay negotiable for a higher price and subject to the building by-laws * *4 weeks rent as a bond is required and 2 weeks rent in advance. And one off $55 booking fee applies*
Updated | $250 inc
Furnished room with ensuite in a flatshare
WANTED: ONE MALE in Master twin shared room (Share room WITH only ONE other friendly male) DESCRIPTION: 2 bedrooms, 2 bath rooms fully equipped kitchen, living room, dining area, laundry room. UNIT IS FULLY FURNISHED AND EQUIPPED: Modern Massive 50TV, Fridges, Pots/Pans, Cutlery, Microwave, Toaster, Kettle, FRONT LOADER washing machine, unlimited FREE WI-FI ROOM: Two single beds with linen, 2 bedside tables with lamps, built-in wardrobes, 39" inches LCD TV and en-suite bathroom. LOCATION: PYRMONT STREET PYRMONT 9 minutes walking distance to Fish Market 11 minutes walking distance to Casino Wharf 13 minutes walking distance to Darling Harbour Walking distance to most International Schools and Colleges Nearest SUPERMARKET: COLES 5 minutes walking distance NEAREST BUS STATION: Harris St at Allen St 2 minutes walking distance Bus Number: 501 (15 minutes) to USYD and (6 minutes) to UTS Nearest Train Stations: Town Hall Train Station ~ 20 min walk (12 minutes by train to Bondi Junction, 26 minutes by train to Airport) HIGHLIGHTS: - UNLIMITED FREE WI-FI - FRIENDLY FLATMATES - DATE AVAILABLE: Available NOW - SECURITY- you will receive a LEGAL contract with well-established share house accommodation agency - CLEANEST UNITS IN SYDNEY - WITH GREAT FACILITIES ACCESS : Swimming Pool and Gym PLEASE NOTE: We prefer Minimum 4-month Agreement. *Shorter stay negotiable for a higher price and subject to the building by-laws * *4 weeks rent as a bond is required and 2 weeks rent in advance. And one off $55 booking fee applies*
Updated | $220 inc
Furnished room in a flatshare
WANTED: ONE MALE in BUNKED BED shared room (Share WITH only ONE other friendly male) DESCRIPTION: 3 bedrooms, 2 bathrooms, living room, fully equipped kitchen, dining area, laundry room. UNIT IS FULLY FURNISHED AND EQUIPPED: Modern Massive 50 inches TV, Fridges, Pots/Pans, Cutlery, Microwave, Toaster, Kettle, FRONT LOADER washing machine, unlimited FREE WI-FI ROOM: One bunked bed with bed linen, two bedside tables with lamps, wardrobes. LOCATION: HARRIS STREET PYRMONT 6 minutes walking distance to Fish Market 7 minutes walking distance to Star Casino 15 minutes walking distance to Darling Harbour Walking distance to most International Schools and Colleges Nearest SUPERMARKET: COLES 5 minutes walking distance NEAREST BUS STATION: Harris St At Allen St 1 minute walking distance Bus Number: 501 (16 minutes) to USYD and (7 minutes) to UTS NEAREST TRAIN STATION: Town Hall Train Station ~ 20 min walk ( 12 minutes to Bondi Junction, 23 minutes to Airport) HIGHLIGHTS: - UNLIMITED FREE WI-FI - FRIENDLY FLATMATES - DATE AVAILABLE: Available NOW - SECURITY- you will receive a LEGAL contract with well-established share house accommodation agency - CLEANEST UNITS IN SYDNEY PLEASE NOTE: We prefer Minimum 4-month Agreement. *Shorter stay negotiable for a higher price and subject to the building by-laws * *4 weeks rent as a bond is required and 2 weeks rent in advance. And one off $55 booking fee applies*
Updated | $255 inc
Furnished room in a flatshare
WANTED: ONE FEMALE in twin shared room (Share room WITH only ONE other friendly female) DESCRIPTION: 2 bedrooms, 2 bathrooms, living room, fully equipped kitchen, dining area, laundry room. UNIT IS FULLY FURNISHED AND EQUIPPED: Modern Massive 50 inches TV, Fridges, Pots/Pans, Cutlery, Microwave, Toaster, Kettle, FRONT LOADER washing machine, unlimited FREE WI-FI ROOM: Two single beds with bed linen, two bedside tables with lamps, built in wardrobes LOCATION: HARRIS STREET PYRMONT 6 minutes walking distance to Fish Market 7 minutes walking distance to Star Casino 15 minutes walking distance to Darling Harbour Walking distance to most International Schools and Colleges Nearest SUPERMARKET: COLES 5 minutes walking distance NEAREST BUS STATION: Harris St At Allen St 1 minute walking distance Bus Number: 501 (16 minutes) to USYD and (7 minutes) to UTS NEAREST TRAIN STATION: Town Hall Train Station ~ 20 min walk ( 12 minutes to Bondi Junction, 23 minutes to Airport) HIGHLIGHTS: - UNLIMITED FREE WI-FI - FRIENDLY FLATMATES - DATE AVAILABLE: Available NOW - SECURITY- you will receive a LEGAL contract with well-established share house accommodation agency - CLEANEST UNITS IN SYDNEY - WITH GREAT FACILITIES ACCESS : Swimming Pool, Spa, Gym BBQ and Sauna PLEASE NOTE: We prefer Minimum 4-month Agreement. *Shorter stay negotiable for a higher price and subject to the building by-laws * *4 weeks rent as a bond is required and 2 weeks rent in advance. And one off $55 booking fee applies*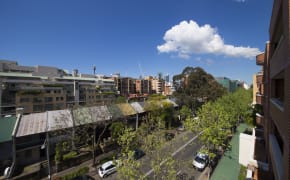 Updated | $240 inc
Furnished room in a flatshare
WANTED: ONE FEMALE in twin shared room (Share room WITH only ONE other friendly female) DESCRIPTION: 3 bedrooms, 2 bathrooms, living room, fully equipped kitchen, dining area, laundry room. UNIT IS FULLY FURNISHED AND EQUIPPED: Modern Massive 50 inches TV, Fridges, Pots/Pans, Cutlery, Microwave, Toaster, Kettle, FRONT LOADER washing machine, unlimited FREE WI-FI ROOM: Two single beds with bed linen, two bedside tables with lamps LOCATION: HARRIS STREET PYRMONT 6 minutes walking distance to Fish Market 7 minutes walking distance to Star Casino 15 minutes walking distance to Darling Harbour Walking distance to most International Schools and Colleges Nearest SUPERMARKET: COLES 5 minutes walking distance NEAREST BUS STATION: Harris St At Allen St 1 minute walking distance Bus Number: 501 (16 minutes) to USYD and (7 minutes) to UTS NEAREST TRAIN STATION: Town Hall Train Station ~ 20 min walk ( 12 minutes to Bondi Junction, 23 minutes to Airport) HIGHLIGHTS: - UNLIMITED FREE WI-FI - FRIENDLY FLATMATES - DATE AVAILABLE: Available NOW - SECURITY- you will receive a LEGAL contract with well-established share house accommodation agency - CLEANEST UNITS IN SYDNEY - WITH GREAT FACILITIES ACCESS : Swimming Pool, Spa, Gym and Sauna +PLEASE NOTE: We prefer Minimum 4-month Agreement. *Shorter stay negotiable for a higher price and subject to the building by-laws * 4 weeks rent as a bond is required and 2 weeks rent in advance. And one off $55 booking fee applies*