 $165
Kavya & Allisa
22.8 km from Wimbledon Heights
Hi My name is Kavya .me and my friend (girls) are looking for accommodation.we are peaceful and fun loving . our stay would be for 6 monts approx.it would be nice if we could see the place.
$150
Mitch
22.8 km from Wimbledon Heights
My name Mitch bodley I'm 23 and looking to move out from my parents place. I'm quite shy at first but when I'm comfortable around you I'm quite out going. I'm a very structured person so I like things where they need to be. Being structured I like things being neat and tidy. I currently work 2 jobs part time so if I'm not going to be home im usually working. I'm cruisy person who don't mind a casual drink but don't go out clubbing I hate it. Plus I don't smoke and have a pet.
$350
Sherilyn & Steven
22.8 km from Wimbledon Heights
Hi, my boyfriend and I are both students graduating in December. We are clean, tidy and outgoing people. We are looking for a room from October 1st till the end of December.
$340
Jun Yan
22.8 km from Wimbledon Heights
I'm from sunny Singapore and a non-smoker! It's my first time in Melbourne and I'm looking for a short-term stay (6 months) that is near the CBD while I get used to my surroundings. Look forward to making new friends but also very mindful of / considerate towards personal space and boundaries.
$300
Kalhari
22.8 km from Wimbledon Heights
Hi I am kalhari, I am a fashion designer. I don't smoke, love to hang around once in a while. I am a respectable person I respect others space too, like to cook. I am a friendly and tidy person. You can write here for more details if you are interested. I l get back to you. Thank you, Kalhari
$200
Surush
22.8 km from Wimbledon Heights
Hollaaaa hola my name is Surush, my friends call me Sushi. Im 22 y.o from Paris. searching for a room or nice roommates ! came here almost 6 months ago with some friends who actually planning their road trip. Im energetic and always happy person ahaha ma by ill bring some joy to your house ! please do not hesitate to contact me ! cant wait to meet you and at the same time have a little visit of the place. i don't really use my australian number so just send me your number and i ring you back asap ( no worries my calls are free, so you will not pay) have a great evening regard sushi
$160
Sai karthik
22.8 km from Wimbledon Heights
I am a calm guy, presently pursuing my masters at RMIT. I am not party type mostly at home or college. Looking for a room which would respect privacy and is clean & tidy.
$400
Ankita & Alekhya
22.8 km from Wimbledon Heights
Hi, we're two Indians currently studying at the University of Melbourne. We're great tenants who are neat, tidy and considerate of our neighbours. We're pretty lowkey people but occasionally like having friends over. Places close to UniMelb would be preferable. Shoot us a message if you think we'd be a good fit for your place!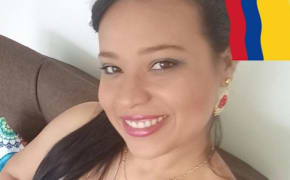 $160
CLAUDIA VIVIANA
22.8 km from Wimbledon Heights
I'm 31 years old, from Colombia, i study English in greenwich college, in my free time i like yo watch tv( nextflix), run ir walk, listen, music or meditation, i considered that im easygoing personas, tidy, i hope find the perfecto place for me.
$230
Revinda
22.8 km from Wimbledon Heights
Hi everyone! I'm Vin and I'm a postgrad student in Monash Uni. Been living in Melbourne for quite a long time now. I'm 23 y.o, I love automotive, fashion, and cats (cat lady right here). I'm a very social person who enjoys little talks and good laughs and all that. I'm super chill most of the times so, really, you'd find me really enjoyable and easy to live with. I cook sometimes, I love reading books (this course I'm doing requires me to read, a lot), I don't smoke, I'm cool but very respectful, I embrace the concept of personal space, I love doing roadtrips, I love photography (I could take some instagrammable pictures for you), and all those fun stuffs. Shoot me a msg if you find this interesting!