$250
Eli
2.17 km from Black Rock
I'm young and enthusiastic about living independently, I have a large amount of experience renting and am just coming to the end of my own 1 bedroom apartment lease. I'm well organised, punctuality means something to me, which means bills are always payed before the due date. Other than that I'm happy to socialise and help keep the place clean, because mess drives me insane.
$330
Bianca
2.17 km from Black Rock
Im a pretty chilled gal ideally looking to either start a new share house or if need be rent out a room in an already existing one if the others are like minded and somewhat similar to me. Not gonna lie I'm a very social person and love having people over and wouldn't mind of you have friends over or had like parties or whatever you want as long as you're chilled about me meeting them obviously otherwise thats just a bit awkward. Looking to move out of my current house early next year or whenever just not till December this year at the latest so if thats you hit me up!! I am clean and would prefer our shared areas to be kept somewhat presentable doesn't have to be perfect and whatever goes on in your room doesn't matter can be as messy as you want don't stress, Can cook decent stuff I reckon so that could be good. Love pets but we don't have to have them I'm not fussed as I've already got two horses in a seperate property but happy for whatever you want ! I am low-key obsessed with footy and anything sport related and will watch like any sport. Honestly dont mind who lives with me as long as you're not super anti social and stuff like that Also if you're going to Bring guys/girls home from clubs or whatever just send a text so I won't be there awkwardly trying to leave if you know what I mean. Apparently I'm very sarcastic so just know a lot of what I say is banter but still love having mad dnms If you have any other questions feel free to message me !!
$250
Millie
2.17 km from Black Rock
I am a high school student in need of accomodation for my final year of school (year 12) next year as I am moving down to Melbourne (5 hours away) to complete music VCE at Sandringham Secondary College which my school does not offer. My original accomodation has changed and I'm now unable to stay with them. I am a hard worker, can be quite but love a chat, and will happily pay a decent amount of rent for a welcoming house to have me as I know its not very common for high school students to want to share a home or move away from their family. I busk, and will be getting a job as soon as i move into the area, but have a current job in which i am saving up for any bonds requested! Thanks in advance, I would appreciate any house to stay in so that I can finish my schooling :)
Updated | $200
Jai
2.17 km from Black Rock
Hi Guys, I am a full time engineer (late 20's) working M-F/8-5, looking for a private furnished room in a share house. I am a non-smoker and very organised person, enjoy exploring country areas and different cuisines. Try to do some outdoor activities as I get free time. Feel free to ask should you have any query. Cheers! Jai
$120
Demi
2.17 km from Black Rock
Hey everyone! My names Demi, I'm 22 years old and i'm looking for an awesome place to live I like to spend my free time reading, watching movies, playing games, and hanging out. Ive been vegan for about 2 years now and love cooking up massive feasts i am wanting to live with like minded people who i can get along with and live with as friends and not just dwelling in the same home i love my own personal space but i also love hanging out and watching movies / having dinner / and having some drinks or whatever. if i sound like a great addition to your home, please feel free to contact me! thank you :)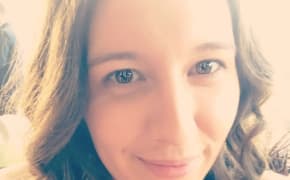 $130
Jen
2.17 km from Black Rock
Hi everyone! Im Jen, I have lived in Brisbane my whole life so making a move to Melbourne, even at my age, is a bit scary. A little about myself, I have worked in childcare for over 9 years now and I also play soccer. Currently doing my second snow season at Thredbo and loving it. Having lived with 7 others in a tiny house last season, I've learnt how to respect others living within a house. I can be quite social but also keep to myself. I am considerate of others when it comes to sharing jobs, sharing the tv, sharing the kitchen, having people over etc. I consider myself low maintenance and im a non smoker and also a non partier.
$250
Javier
2.17 km from Black Rock
Hi Im Javier; recently relocated to Melbourne from Sydney to do further study and for a fresh start. I study mathematics, psychology & econometrics full time (science & commerce), and have just completed bachelors in Arts (Philosophy) and a BMed at the UNSW - so just getting a broad-based undergraduate education- aka don't know what I really want to do in life. I know there's a real world out there somewhere - but one's reality is what one makes of it. I am honest, decadent, carefree, playful, and take pleasure in the lost art of conversation. I'm usually quite sociable and I enjoy drinking wine, reading, sailing, philosoph, gallery showings, and painting in my free time. (i have recently started to dabble in painting - there's something therapeutic about flirting with colour) As for myself I am pretty much as laid back as one can reasonably get (or so i like to think) I avoid preconceiving of people based on age, gender, race and the like and am thus quite open as to whom I live with, its very difficult to cause me irritation. I have lived in shared accommodation for many years, and feel that the ability to be open and upfront about any issues that may arise is the best way to make it work; and save ourselves the passive aggression and resentment that may otherwise slowly fester. When living in shared accommodation I am looking for more than just a room - but for sociable housemate(s) who are down for the occasional drinks and conversation as well as having people over from time to time - that said am looking for people who have not forgotten that the pleasures we afford ourselves are the things that make life worth living. As for money i have enough to get by for an entire semester at the moment thans to my stint in day trading, and my mother - though I am looking for some part time work - that said I will have no issue paying rent. And i am clean - and have cultivated a habit especially of keeping common areas free of clutter though i don't particularly mind if you are messy. Fee free to contact me directly on my cell
$200
Sharon
2.17 km from Black Rock
Hey guys i'm a nurse making the move to Melbourne (so excited!!) from Adelaide for a change of scenery and experience. I've lived in shared houses in the past so know all about respecting other people's spaces. I enjoy having a laugh and drinks with friends/housemates. I would love to explore Melbourne in my spare time and all suggestions are welcome :) I am looking for a furnished room with built in robes. Close to public transport and other amenities
$200
Maddi
2.17 km from Black Rock
Have to move out of home as soon as possible. Centrelink payments every fornight while seeking employement. Funny, kind and happy to help out with anything.
$200
Grace
2.17 km from Black Rock
Bright and bubbly Yr11 student currently living at home but wanting to move out ASAP. I'm super tidy and polite but would love to live with someone that is able to respect my space and privacy. I will be at school weekdays, working part-time some days and will mostly be out on weekends so you'll practically have the place to yourself! I'm super reliable and trustworthy, I'd also prefer to move somewhere along the Sandringham line as I've grown up in Brighton and would prefer to be close to my friends. I know I'm so young but I'm very mature for my age and just want to live somewhere quiet and stable whilst I complete my VCE. Feel free to message me $200
Samuel
2.17 km from Black Rock
Im a full time student that works part time as a waiter and am looking for a friendly place to live $200
Sam
2.17 km from Black Rock
Hey i'm Sam, i'm 24 I recently moved to Melbourne from Bendigo; about a month ago. I work full time monday - friday in Keysborough at Microchips Australia/Central Animal Records. Im a fun outgoing person, I enjoy socialising and going out with friends for dinner/drinks of a weekend, I also go back to Bendigo every few weeks of a weekend to visit family and friends. During the week im fairly quiet I go to work once im home I pretty much like to do my own thing, make/cook dinner and relax im looking for a room reasonably close to the city with people or a person I can get along, socialise and have meal with every now and again and also like there alone time the same as i do.