 $250
Pam
4.54 km from Chirnside Park
I'm quiet, clean,away most weekends and work nightshift,after work I either hang out at the gym or pools then cook dinner then kick back for some Tv time b4 sleep,i do have a little Pom x that's is fully housetrained quiet and loves a pat
Free to Message $300
Teresa
4.54 km from Chirnside Park
I work full time or should I say I just work crazy hours? I do a lot of computer work from home if I don't stay late at the office. I have moved over from Perth and within the year hope to have the rest of my family moved over (Hubby and dogs). The only thing I have with me right now is a Thermomix! It's killing me not to cook! I love being social, but also enjoy my privacy. I will need space for working as well being able to accommodate regular visits from hubby. Alternately I will be flying home often too. What do I do for fun.....I have honestly forgotten what fun is, moving to Melbourne became part of my plan to find myself and get re-invigorated! Any help on that front would be lovely!
Free to Message
$160
Sammy
4.54 km from Chirnside Park
Lived out of home for 3 years Clean and respectful Work full time
Early bird
$150
Dan
4.54 km from Chirnside Park
I'm Dan. I'm looking for a place in the Outer East and a housemate or two to share it with. I'm a very easy going person with a fairly quiet lifestyle. I wouldnt be the type of housemate that would host parties or have many late nights. I work with plants, meaning I tend to work 4 or 5 days a week in Summer and Spring, and then 3 or 4 days in Autumn and Winter. All year round I get home mid-afternoon, so I'll have time after work to do a bit of tidying up/laundry/etc. I enjoy going on hikes/bushwalks, doing jigsaws, gardening and cooking. I'm teetotal, but I'm happy to share a house with smokers. Lastly, from time to time I might bring a bunch of flowers home from work to liven up the house.
Free to Message
$250
Virginia
4.54 km from Chirnside Park
I'm Virginia, a quiet, keep-to-myself tidy type who loves TV, reading and dining out. A few notes about me and what I'm looking for: - I'm only looking for a woman of similar age to start a share house with - I'm retired so will spend time at home, as well as out with friends and appointments etc. - I'm looking to have my own defined space: my own bedroom, bathroom and living area - happy for this to be a third bedroom though. - I have a small house's worth of furniture, fridge, washer/dryer etc, happy if my housemate is the same and to compromise, keep some in the garage or shed etc if it doesn't all fit! - I have one adult daughter who's left the nest but we're close - no partner and no other family in Melbourne - I currently have no pets, but love all animals, especially dogs! I'd ideally like to get my own dog in the future so if you have pets and we find a place that is happy with them from the get-go, even better! - I would like to keep to myself mostly, but happy with some social interaction! I'm a kind, big-hearted person and a good listener who loves telling stories. - My lease is up in March so that's when I'm looking to move in the outer East or so - if you think we could get along, send me a message!
Free to Message
$250
Jacob
4.54 km from Chirnside Park
Hard worker and dedicated, clean and easy to get along with! Happy to socialise and equally enjoy spending time alone! I manage wineries in the Yarra Valley, originally from the Mornington peninsula however have been transferred to the valley with my company!
Free to Message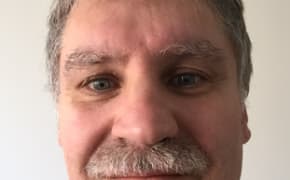 $180
Ronny
4.54 km from Chirnside Park
Previously living in Bendigo, now back in Melbourne and looking for a nice quiet place to stay. Mature aged with a full time job in Lilydale, I'm a Buddhist and very interested in living a sustainable and healthy lifestyle. Contact me for more info. Thanks.
Free to Message $150
Dani
4.54 km from Chirnside Park
I think it's important to live with like-minded individuals who will make you grateful to come home, not dread it. And when I want something I don't want to be afraid to try and get it instead of just accepting less. So here we are. I have put 6 month stay and a few suburbs in the east. However the stay could be longer/shorter depending how well things go, and it doesn't have to be those certain suburbs I chose, nor the date of moving. I just had to pick something. My beautiful pup and I (25f) are looking to share a home with 1 or 2 people, preferably females, that are just as warm, friendly and loving as us. My dog is a tiny 8 year old soul that, although timid with strangers at first, warms up to you and then gives you the most love and affection you will ever experience from another non-human creature :) I would love to live with people that are deep and open-minded, confident with who they are, have a high level of self-awareness and high levels of empathy for others I love to cook and I am hoping to find fellow vegans to share a house with as this will make things much easier for all of us. I'm a pretty quiet person and I don't smoke or drink (anymore) or enjoy big crowds much. I'm more of a "bring a couple of friends round and just chill" type of girl. That being said, some of my friends do smoke so the house would have to be weed friendly for when they visit. Whatever you want to do in the house is up to you, as long as it always remains respectful. Please don't go take crack in the bathroom or hide shard in the floorboards or I'll probably have to reconsider our living situation, ya know? If you wanna bring your friends round at midnight, go ahead. Free world. (Or is it?!) If you happen to be locked out at 4am, scared of judgment from me, have no fear! I really am a very understanding person that will always help you out. But if you start being loud and disrespectful to others in the house or start taking advantage of my kindness, only then would it be a problem. I'm a really chilled person, not much stresses me out and I just go with the flow of life. I'm not extremely anal about cleaning but I do like cleanliness and keeping things tidy. I'd hope my roommates would be the same. I love just hanging out listening to music, practising guitar, writing, reading. A lot of times I like just keeping to myself because I love my alone time. But I also do love socialising and getting to know others, so you would find a good balance between me leaving you alone and us hanging out having some chats. I love honesty and just allowing others to be who they are. If you come home and say to me "I don't really feel like talking tonight." Then I will smile, thank you for the honesty and leave you be, with zero complaint or judgement. I really don't take much personally. As long as you are respectful to me and my ways I will be respectful of yours. I would love to live with people who aren't afraid of confrontation but have respectful, mature ways of communication (because let's face it, living with others is sometimes going to really highlight your differences and there may need to be talks about certain things to clear the air). Talking things out calmly without bruised egos is ideal. I am a firm believer in surrounding yourself with admirable, respectful, conscienscious people, who do not bring you down with their negative energy and tendencies. I hope to find roommates that reflect those qualities and feel the same way. I think that's it in a small nutshell. Mmm, nuts.
Early bird $200
Jaimie
4.54 km from Chirnside Park
quiet, young lady who enjoy reading, im sociable but enjoy keeping to myself, i dont shy away from pulling my own weigh, or lending a hand when can. i do own a 10 year dog, but hes my poo bear an enjoys nothing more than relaxing an being right beside me, hes also toilet trained..
Early bird