$600
Shane
Relaxed everyday guy, looking for others who are similar. I work full time at the airport and enjoy spending time with my dog or surfing on my days off. I have a 6 year old chocolate Labrador who is pretty cool.. he is an inside / outside dog but stays off the couches and out of housemates rooms etc. Really well behaved (the dog that is haha). Not bothered how my housemates keep their rooms but like the common areas to be clean and tidy. I want what ever house I live in to be home and want my housemates to feel the same way. Keen to share the responsibilities and keep the bills etc equal. Like to keep to myself but also like to be social. I come with a housefull of furniture and happy to combine or get rid of things to make it all work. Looking for one or 2 single people or a couple. My budget would be an entire house upto $600 per week....Max $500 per week would be mint!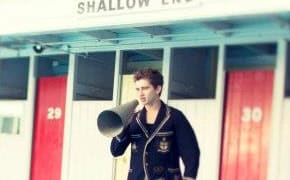 $150
Benjamin
What makes me great to live with? I'm hilarious. Imagine living living with Jerry Seinfeld but I'm better looking and less funny. I like doing things and stuff. Mostly of the outdoor variety. I'm up for adventure. I am often caught out riding my bicycle in various places, including to and from work but I do have a car and she needs a home more than I do. (Undercover parking is preferred, I'll settle for off-street) I work full time with peculiar hours and I rarely drink but would consider myself sociable.
$160
Courtney
Hey! I'm Courtney, I'm 23 and I'm a marine biologist from Canberra, moving up to Brisbane to find work. I have a casual job already lined up so I won't have any issues paying rent, and I'm looking for something full time. I'm pretty clean and respectful, although I like cleaning to be done equally by everyone in the house. I'm quite social, and although I do occasionally like time to myself I'm looking for a house where my housemates can be my family. I don't know many people so I'm hoping for a welcoming and friendly house! I'm a cheerleader so I'll be at training most nights but love having family dinners and drinks on weekends :)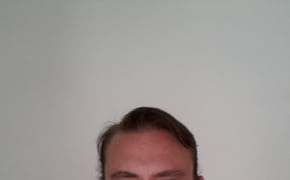 $150
Matthew
Hi I've always been easy to live with; I'm quiet, clean and generally keep to myself while not being antisocial. I enjoy catching up with friends or family for food or a few drinks, love being in the kitchen. Enjoy myself a decent tv binge, board/computer gaming or cooking up a mean feed. Ideally I'm looking for an unfurnished reasonably large room, Unfortunately my landlord of 7 years is considering selling or renting out the whole house and I have to move on, my move date is advertised for the 16th of March but the sooner I can find somewhere to move the better. Looking to return to Studies mid year.
$200
Stu
I work full time, health conscious,compete in tris,love cooking, do require some where to store as i have sofas fridges etc if not needed and have around 10 carter boxes etc. previous lease runs out in may
$200
Geremy
Currently living by myself in an apartment and would like to go back to a share house both for the affordability and social side of things. I work full time and study part time plus have sporting commitments on saturdays so I'm out of the house most of the time. I do have a friendly cat that acts more like a dog so even if you're not a cat person you'll grow to tolerate him.
$180
Mel
Hey everyone! I moved here from Europe a year ago. So far loving Australia, I'm hoping to stay here permanently. I'm just looking for a new house to move in to in April. The housemates that I live with now are all moving out so I figured I might as well too... Get a fresh start, meet some new cool people all the jazz... I work in retail in Westfield Chermside. I am obviously gay lol and would SO love to have gay housemates cause I have never had them before! I suck at socializing cause I am quite socially awkward I'm not gonna lie lol. I'm just not the most chattiest person and I love my own space to peace out. That being said I would love to meet new people and gain a couple of friends, I could sure use someone to go out more, maybe even go clubbing and stuff. I am a huge fan of social media and my list of favourite TV shows is never ending. Ideal Friday night is just a bottle of wine and good company. I do love my wine. A lot haha. Also, I am vegetarian so.. if you are too, I already love you! HMU! P.S. Also just FYI I am a smoker if that's an issue for you. Obviously I don't smoke inside but yeah.. Just heads up.
$220
Natalie
I am moving to Brisbane from Lismore as I have just found fulltime work as an exercise physiologist. I am very clean and tidy and enjoy watching Netflix and going to the gym in my spare time. I enjoy my alone time but am always happy to have dinner with other roommates or drinks on the occasion. I also have a three year old mini cavooodle who doesn't drop any hair and gets along with people and other dogs.
$150
Anthony
Can cook Asian food, internet marketer, web developer,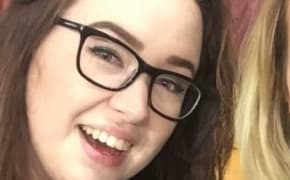 $150
Laura
I work in retail and study a dual degree in Urban Planning and Environmental Science (3rd year of 5). I'm open, honest, low maintenance and easy to talk to. I like to keep a clean house, I value equally my own space as well as social time.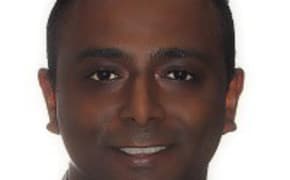 $200
Mark
Hello future roomie! I'm a psych in training clocking clinical hours, enjoy a good meal, chat and catching up on sleep. Fluent in 3 languages, able to save my life in another 3. Lived on 4 continents, travelled to a dozen other & have quite a few funny stories in my back pocket. Also happen to be clean, respectful and friendly. Looking for a room or studio. Any recommendations?