$200
Stephanie
2.12 km from Bentleigh East
Hi! I'm Stephanie :). I'm 28, I currently live in a cute little house in Vermont South with my dog Harvey and cat Tom. We are looking for somewhere to live that is closer to civilisation :). I'm from Melbourne and have lived here all of my life. I work as a nanny and PA, my hours are mental and all over the place at the best of times. It's not uncommon for me to work 30hrs one week and 70hrs the next. In my spare time I am training Harvey, taking him out for adventures, cooking up a storm in the kitchen (don't be surprised if I look like I'm cooking for an army, I love a big bulk cook up!), seeing friends, getting out and exploring Melbourne, among other things! I used to train for powerlifting and run, but my fitness these days revolves around what I can include Harvey in. I love keeping fit and being healthy, but I'm definitely not going to shove it in your face - but I will probably bug you every few days to join me for a walk. I love being able to interact with people - so if you're social then we will get along fine! aI'm super clean and tidy, but I definitely won't freak out over untidiness! About Harvey! He is 4, a rescue Staffy x Kelpie. He is the sweetest thing around. He is the biggest sook! Ask my housemate, she will tell you. If he's not climbing on you for cuddles, staring at you sadly for food, or getting the biggest sad eyes when you move one step away from him - something's wrong. He acts like the most hard done by dog in the world. BUT! He loves a good play, would sacrifice my life for a ball any day. Loves getting out to the dog park to socialise with friends. He comes to work with me a lot. When I'm away or he's alone for too long I leave him at my parents with their small dog and they get along amazingly. He might look or sound like a scary breed, but trust me - he is terrified of just about everything. He's still certain the cat will slit his throat in his sleep, I'm sure... He is an inside dog who has the freedom to come in and out as he pleases. He has never once caused any damage, destroyed anything, had an accident inside, etc. Honestly. Meet him - you'll love him! Tom, on the other hand. Is a mental 7mth old rescue Tabby. He is a purring machine. Or a meowing machine. I'm not sure which one he does more of, but he definitely likes for his presence to be known! He's dog friendly and loves to annoy them and have them follow him. Follows myself around like a hungry shadow. Will possibly knock your glass of water over just for shits and giggles... Because he can. I do have all of my own furniture and kitchen wares. Couch, tv unit, tv, fridge, washing machine, bedroom stuff, etc. I would love to be able to bring these along with me and with them in somewhere, but that's something we can discuss at any time! I'd prefer to live somewhere where there is only 1-2 other roommates. I love being social but I'm a bit over the idea of living in a dorm :). And I'm not someone who really cares about guests coming over unless they're there a ridiculous amount, in which case we'd probably just discuss what happens then! I am however a light sleeper and with my crazy hours,a bit of a noise curfew is always appreciated. Happy to options of moving into an already established household OR looking with another interested person for somewhere available to lease.
New | $220
Harry
2.12 km from Bentleigh East
Hey all, I'm a full-time student working two stable jobs looking to form the dream team of housemates come this January. I've got a place lined up in Carnegie 1km from both Murrumbeena and Carnegie stations that is set to be renovated around start of next year into a modern flat with a courtyard which I'll oversee. A bit about myself... into pretty standard stuff nothing too wild: woodwork projects, bouldering (newly), the outdoors, gym, XBox, Netflix, etc. If I'm having a beer I'm offering you one too. I spend too much money on coffee and breakfasts and gourmet ingredients even though I don't know how to cook :+) Very clean and good with household chores as I'll do anything to procrastinate study. Looking to have a "social but not party house" vibe for the place so if that's what you're looking for lets get in touch!
Updated | $166
Michael
2.12 km from Bentleigh East
Hey all, Love a chill respectable and lively Australian place to stay to see me into next year whilst i settle into my career. Love a bit of a bev and a solid parma on a weekend. A calm, tidy and great house is always good. For me, I read, love movies, records, making things and in my final semester studying IT. Lived in England for a good while. I have a software project management grad role starting in Jan, currently working as a merchandiser and web developer building online stores for a couple of local companies etc. Probably say until Feb as a minimum, until i settle into my grad role and then see what to do around that time. Cheers.
New | $210
Berker
2.12 km from Bentleigh East
Hi my name is Berker I'm 20 years old and have been living in Melbourne for 7 months. I am studying Electrical and Electronics at Holmesglen TAFE 3 days a week and I am working part-time ( 2 days a week) appliances service. Weekends, I'm attending sporting events, fishing and going cinema. I'm very easy going, like to keep things clean and always down for a beer. Love cooking new dishes for my house mates. I have my own car this is big advantage for me.
New | $350
Julie
2.12 km from Bentleigh East
My name is Julie, 25, and I'm moving from Hanoi, Vietnam to Melbourne to start a new job from 25th August. I have lived in many shared accommodation since university and have always been a well-loved flatmate :) I am tidy, and respectful of communal as well as other's private space, but I also enjoy socializing and hanging out with other flatmates. Hope to have a great start in this great city.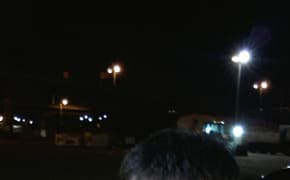 $150
Rory
2.12 km from Bentleigh East
I'm Of Irish stock a sense of humor reliable and clean.I don't run out hot water.WORK In CONSTRUCTION Grew Up MtWaverley with 7 Siblings and help the poor the lonely the suffering .Ride push bike a lot and do work for the Church.
$300
Benjamin
2.12 km from Bentleigh East
Hi, I am Ben. I will be commencing uni on 9 October at Monash clayton campus. Looking for a bus that goes to Monash Clayton. Will be spending most of my time studying, but don't mind going out for a meal or drink occasionally. I am a tidy and quiet person so I won't make much of a noise in the house. But, I am also quite chatty when we get to know each other better. Will pay my rent on time. Will be looking for a room to myself, no sharing of room. Not looking for a party house. Look forward to your message or queries :)
$200
Felipe
2.12 km from Bentleigh East
I'm a friendly guy who came from Brazil 13 years ago. I love living in Melbourne. I'm a very respectful and responsible person. I studied Masters of Animation at RMIT and currently work in the creative and technical fields. I love sports (futsal, gym, yoga, etc.). I also enjoy reading, and discover new places around Melbourne. Looking forward to meeting new people and exchange experiences. $150
Fuzail
2.12 km from Bentleigh East
Hey this is Fuzail from India moved to Melbourne for my postgraduate studies I am studying Fashion Entrepreneurship at RMIT University I am looking for an accomodation from next Sunday. I can come for an inspection if needed. My contact no. is Please let me know if its available and when can I move in.
$210
Hugh
2.12 km from Bentleigh East
Hey there! My name is Hugh and im currently looking for a place to move into asap. A little bit about me: I moved to melbourne in April last year from NZ, I have been working at Bupa since i got here, and in my spare time i like to listen to music, play video games or work on my car/with computers :) I'm also addicted to Netflix and would love to have buddies to watch shows with! I would consider myself to be bubbly, approachable and caring. I'm a pretty relaxed person who is very tidy and respectful of other people's needs, and also enjoys being social and having the occasional drink and going out. I also have a very pretty kitty that is about 10 months old! He is very well behaved and adorable. Hope you find my listing of interest and hope to hear from you soon!
$175
Carolyn
2.12 km from Bentleigh East
Hi, my name is Carolyn. I work at Monash University as a research assistant (plant ecology/evolutionary biology), and also do a bit of teaching, which fluctuates between full-time and part-time work. I have a lot of money saved up, and continue to save most of my income, so I can support myself during lulls. I'm pretty introverted (so I won't be starting crazy parties) but I'm very friendly and want to get to know my housemates. In free time I like going for long walks/hikes and sometimes short runs, keeping a veggie garden, making things and trying new arts and crafts, and hanging out at cafes and libraries to do some reading/writing/people watching. I'm also trying to learn Spanish and Russian, so I'm keen if you're learning them too! I'm clean and tidy, and keep my own things to my own space.
Updated | $200
Robyn
2.12 km from Bentleigh East
I am a 41 female and work at Ceres fair food. I'm left leaning and into a very wide variety of things ranging from contemporary dance to afl, a bit of yoga to cycling to Game of thrones and some other fantasy novels, gardening, sculpture, drawing (I majored in drawing at uni), add, mahjong, running, swimming, laughing, not laughing, my nephews and nieces my crazy family add a splash of the surf coast and getting in the nature of things for a wee hike. Phew... Actually I think I'm pretty chilled out so you gotta spread this stuff out a bit. I'm actually pretty relaxed during the week. Focused on work, art and staying fit and healthy so not looking for a party house. Length of stay is flexible as is area.