$250
Dean
Hey my names dean I'm a 27 year old qualified tradesman in a family owned business. I'm a quiet, easy going friendly guy who works full time 5-6 days a week, when not working I'm either at gym or catching up with family :) really need a place ATM so if I sound like someone you could live with please contact me cheers :)
$150
Issy Wilson
I am quite, (sometimes lol), tidy and respectful. Having lived with heaps of people I can appreciate being alone and the need for personal space, but also love to socialise and go out. I'm arty, innovative and creative; I love journaling, scrapbooking, writing stories and songs, decorating boxes and such, I'm a full time student. When I'm not busy with school, volunteering for ygender or getting my craft on, I try to get out for a gym sesh or a bike ride or I'll do a delivery for ubereats, to get some extra cash. I'm either looking for a room already in a house or alternatively have a few houses in lilydale I am looking into but will need a few other people to join me as it'll be too expensive otherwise Animals are my life and help me stay well so if I move in with you, my furr baby Jaycee will follow allow side the scent of other animals as I mean to do volunteering in this field.
$360
Kath
Would love a bungalow or granny flat
$220
James
I'm very easy to get along with, fussy about cleanliness and very domesticated.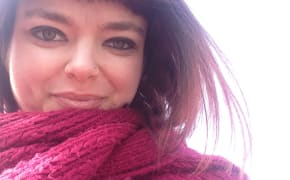 $180
Loz
I am a friendly, but initially shy 28yr old with a love of the performing arts, a Pilates studio receptionist and temp worker and also studying natural therapies. I really enjoy running and hiking and love going on day trips with my pack on. I enjoy a community atmosphere and wish to interact with housemates and become friends, not just merely live with people you don't know. Would love to lived with those that share. Share food, share music, share stories, share experiences. I prefer a household without a TV, or at least not have it on all the time blaring nonsense. More than happy to enjoy some documentaries or some movies or Netflicks from time to time though! We can make our own entertainment! I used to live in the hills but moved into Thornbury to be closer to uni, but now wish to move back out again. I need the fresher air, the space, the trees and a calmer way of being. I'm looking for people who can think critically, are creative and expressive, incorporate spiritual practice into their lives and homes and are gentle souls. I like housemates to be considerate of others by cleaning up after themselves, not continually slamming doors and heavy stomping etc. Ask others if they would like anything from the shops if you are going, or offer to do someones dishes if they are running late. I am a vegetarian, but don't mind what other people's preferences are. It tends to be easier for people to look after their own shopping, but more than happy to chip in for veggie boxes in people do that, and definitely up for sharing dinners and baking experiments!! I don't have any pets, but am more than happy to move in somewhere that does have an animal or two! Any questions, ask away!! Thanks, Loz
$200
Paul
I'm a calm, warm and gentle man of 51 that is in need of a room to rent! I have a 5 year old daughter that I have 2-3 days per week. Also I need unlimited Internet as I work one day per week in Childcare and IT Course 4 days from home. I would need ground floor room as I have arthritic knees! Thanks Paul New | $180
Alice
I'm a fun, friendly, geeky lady who has always lived locally. I enjoy both being around people and hanging out alone. I like games, reading, pets, photography and music and am thinking about makeup freelancing, so any housemates would benefit from any or all of these hobbies if they're so inclined! Note that I've listed a start date because I need to in order to create my profile but I'm currently in a pretty flexible living situation & can adjust when the right thing comes along :) Updated | $250
Nick
I'm independent I can cook and look after myself Friendly, clean and quiet $150
Adam
I'm friendly, outgoing personality, can cook, very hygienic and respectful of my surroundings. Don't party or have any friends I just work for myself occasionally doing maintenance and spend every other minute with my amazing little 16 mth old half steffie, half kelpie named Maestro who is a favourite wherever he goes, doesn't bark, have a bad bone in his body , amazing ball skills and very affectionate $200
Alice
Generally a quiet person, goes to gym and other fitness. Works in a cafe. Likes a good chat. Will respect privacy as long as respectful of mine. $250
Daniel
I'm a 29 year old single Aussie dad, my two young boys live with their mum. I usually take the boys away once a fortnight on mini holidays, in between that time I like to tinker with cars and bmx bikes, I play acoustic guitar, I read a fair bit, not big on mainstream TV but the odd comedy or doco tickles my fancy, I'm a conversationalist, I'm pro equality across the board, all in all I'm an honest, clean, sober young guy who has a passion for life and adore my boys. I've accepted a job offer in Healesville and just need a place to stay as I will be looking to go solo and get my own place in around 3-6 months, I don't have much, just stuff for my room and a bmx or 2. send me a text or give me a buzz if you can squeeze me in for a meet and greet. Cheers, Dan