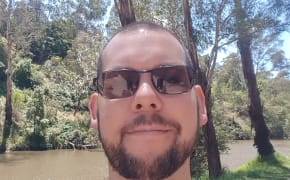 $200
Glen
3.91 km from Lysterfield
Relaxed and chilled guy looking to move in with people that like video games, gym and movies $280
Tara & Harrison
3.91 km from Lysterfield
Harry works full time in a factory and I work 4-5 days a week from a home office. We're both laid back and just want a place to call ours where we have our own privacy. We both smoke but outside only, pay bills on time and are reliable. Neither of us are massive partiers as we work alot and are trying to save.
$200
Stacey
3.91 km from Lysterfield
Im 33 and my partner and i are really needing a good start to 2018 we have unfortunatley had a ruff last year. I am about currently 7 months pregnant and we are looking for something desperately. I am a quiet natured person i do like to have a chat tho. Just wanting to get grounded and have a stable place to call home. Preferabbly wanting our own space however given our situation and the affordabilty of renting alone isnt viable at this time of my life. I like to keep motivated and busy and focused as i have alot of goals and things i need to achieve in a short space of time. I have just started to do meditation which is great and approaching 2018 with a new approach which is too "be mindful and simplify my life" so i am currently exploring what is mindful living My partner of three years Shane has been ran a successful fencing business for the past 5 years. At the moment he is looking into starting a new adventure..Currently exploring a few options so will come in handy if any flatmates need any renovations completed or assist with maintaining. $200
Teah & Jesse
3.97 km from Lysterfield
I'm neat and tidy, quiet. I work a lot and am a student, in my spare time I enjoy reading and painting
$200
Erin
3.97 km from Lysterfield
Hi! I'm Erin! I'm 23 years old and I currently live in Canberra ACT but am relocating to Melbourne in January. I'm hoping to relocate in early January but it all depends on finding a place to live and organising a moving van... god moving sucks doesn't it?? I'm moving to Melbourne for a life change, and because I will begin attending PCW Academy in Ferntree Gully once I am down there. I'm currently job hunting for work in Melbourne but it has been difficult since I don't live there currently, so I am currently unemployed but actively seeking work, and I'm very good with managing money having spent four years living on a student budget. Enough about my living situation. I'm a relatively quiet person, I like my own space and I don't encroach on other people's spaces without permission, and I am not a party or club person. I appreciate quiet places quite a bit after spending four years in university accommodation. However I do love a chat and sharing a meal or cup of tea, and I enjoy comparing notes on bad work days. I'm a bit of a gym rat and spend quite a bit of time working out, running, or other physical activity (I'm really looking forward to exploring the Dandenongs and doing the Thousand Steps walk once I'm down there!) I'm also super excited to be moving to somewhere much closer to the ocean than where I am now. When I'm not outdoors exploring or at the gym I enjoy reading, writing, playing video games, or watching a movie or television series as I'm quite a bit of a nerd. I love cooking and baking. I pick up after myself and like to take care of my share of house work, cleaning is relaxing to me. I have a bonsai that I enjoy taking care of. Sadly, I have no pets but if you have a furbaby I will undoubtedly dote on it as I love animals. I'm looking to live in a safe, comfortable environment with likeminded people in the Eastern suburbs, close to if not in Ferntree Gully/Knoxfield area. $300
Phillip
3.97 km from Lysterfield
I am reliable, clean, and pay on time every time.
$150
Ally
3.97 km from Lysterfield
I'm a uni student studying Bachelor of food and nutrition science at Deakin. I'm a clean and tidy person who works 2 jobs and goes to uni full time. However love to relax when I can, enjoying BBQ's and catching up with friends when I can. I'm a sociable person and love meeting new people, living life and enjoying the outdoors. I'm really into my health and fitness and basically live at the gym when not working or studying. I also usually meal prep every Sunday to help with my busy lifestyle.
$170
Mya-re
3.97 km from Lysterfield
I am a quiet and friendly full time student. I enjoy gardening, drawing, and playing the occasional video game with friends. I also love to play board games and D&D! I'm a fairly easygoing and flexible person, and I like to keep things clean. I'm a huge animal lover, especially when it comes to birds, but love all furry (and feathered, fishy, and scaley) friends. I'm happy to have a chat or watch a movie/play a game together, but like to have a bit of alone time to de-stress as well, and have no problem giving my flatmate(s) space if they're more introverted like me! I love to cook and love to share what I make. I'm happy to cook dinner for the house on occasion as well! I have a long-term partner and will be at his house occasionally overnight (mostly on the weekends). Would be great if housemates(s) are alright with him spending the night or coming over every so often, but if not that's alright too. Would like to move in by mid Jan-early Feb, but move out date is flexible, I can move in sooner if needed. Would like something long term, at least a year is preferable. I'm able to pay 1 month of rent in advance and can have the bond prior to moving in. I can also get furniture if needed (e.g. a dryer, shelves, etc. etc.). Just ask and I'll see what I can do!
$250
Glenn
5.14 km from Lysterfield
Hi - I'm Glenn. I have a long history working in the helping type fields such as nursing and psychology with multiple undergraduate and post graduate degrees. I am very caring, empathic, considerate and have always been compassionate towards others, regardless of who they are or where they've been. I guess humility, acceptance and openness are some of my key values/traits and although my path is not the same as others, I love to hear about other people's past experiences and their hopes and visions for the future. Sadly, after some 20 years, I had a bad experience when nursing and made the decision to try alternative work (Happy to go into details if you'd like to know - I'm fine now but needed a change). I'm currently doing forklift work in Kilsyth, but I'm enjoying it. It's hard work but the people are great. So, am looking at rentals / flatshare in that area -Kilsyth, Croydon, Bayswater, Boronia, Lilydale, etc I'm also focusing more on my music composing. Last year, a friend was suicidal and in a very bad way. She had several admissions to hospital, and some very intense treatment. It was heartbreaking that she was unable to see just how beautiful and special she is and just how much she is love by those around her. I wrote her a song titled "We love you" which tried to remind her of that fact. It seemed to help and it felt good to see her smile. So, I feel passionate about reminding people when they just cant see it - through music - just how important they really are - Every person is inherently important and an integral part of the world. I also LOVE animals - and I have two adorable cats. You don't have to love them - but I could never live with a cat hater. I am their carer, protector, food giver (most importantly) - and they rely on me. Having them is a gift and I don't take that lightly. I need somewhere that they would feel comfortable. I pretty much get on with anyone and seem to be able to find something to talk about. I make a point of making people feel comfortable and welcome without being over the top. I'm probably more mature now and settled and stuff and enjoy more quieter times. I'm very respectful, considerate, empathic and compassionate, and a great listener. But, I'm also sensitive to other people's needs and respect my own and others personal space. Oh and as well as working full time, I also make a point of doing regular volunteer work where I can. As a bonus I also come with an unlimited supply of lame jokes and am the person to have on your trivia team if the subject "Hits of the 80's"ever comes up. Probably crapped on enough. Cheers Glenn
$200
Alissa
5.14 km from Lysterfield
Hello. My name is Alissa and I have recently moved to Melbourne from interstate and looking for a place. Internet connection is highly desirable and I like to game in my spare time (I'm a bit of a nerd). A/C and/or heater in the room as well. Furnished as I have moved interstate with no major furniture and would highly regard having a computer desk in the room. I'm a friendly person who is easy to get along with. I keep to myself mostly, watch limited TV so I probably wouldn't be hanging out in communal areas too much but I'm not anti social I do like a good chat. Some other stuff about me? I'm a Psych graduate who has been working in child protection for about 5 years in the government. So I'm a responsible person and like to think I would fit in with most people in share house situations. I've stated 3 months on my listing but would be interested for more but think it's important to see if we'd be compatible for longer term. Message me for more :)
$180
Raelene
5.14 km from Lysterfield
I am easy going Canadian girl with a laid back attitude. I am currently on a student visa at homesglen tafe. I will hopefully be working part time when not in school.I would prefer a place within about a 30 min drive to/from school... I am not too familiar with the different suburbs so im not to picky about that! :) I would prefer something furnished and that includes all bills, internet and parking. I am very clean and eat healthy so I like to cook when im not out 'exploring' hehe. I love animals but unfortunately I am allergic to birds! I will be in Melbourne on jan 28 and would hope to secure somewhere to live at that time as my course for furniture design and technologies starts in early February. Pls feel free to contact me anytime!