 $200
Samuel
667 m from Royal Park Station
Hi my name is Sam, I am 19 years old and am currently undertaking an apprenticeship as a chef in the city. I have been living in Melbourne for 6 month where me and one of my friends signed the lease to a unit in Brunswick. I have a passion for cooking so i'm always keen to cook dinners or help out in anyway possible. I am a non smoker and not a heavy drinker though I do enjoy a glass of red wine every now and again. Because of my work I am usually out of the house for most of the day and may not be home till later. Outside of work I enjoy eating out, watching movies, reading, listening to music and relaxing in my room.
$200
Aya
667 m from Royal Park Station
Hello, I'm from Japan and I enjoy taking photos, watching films, going to coffee shops (one of the reason why I'm staying in Melbourne), and going for a drink. Also I like talking to people. I'm looking for a house in a area that it takes within 3o min from CBD.
$500
Anastasia & Olli
667 m from Royal Park Station
Hi! We are a couple from Finland, studying in University of Melbourne. We're social, easygoing, love travelling and getting to know new people. We are also very neat and tidy and looking for an apartment and flatmates with same standards. :3
$350
Camille
667 m from Royal Park Station
I'm 25 yo, just arrived in Melbourne straight from France for work. Already lived in Melbourne 2 years ago for my studies, loved the city so I managed to find a job here as an engineer. I am friendly and easy going, like to have a chat with my housemates and I'm not invasive. Looking forward to meeting you! Cheers
$200
Bai
667 m from Royal Park Station
I quiet calm place is all I want !!
$250
Mitchell & Justin
667 m from Royal Park Station
Queer couple looking for a place to live!
$250
Jaison
667 m from Royal Park Station
I'm an easy-going 25 year old guy from India, working full time in Melbourne. A non-vegetarian too. My clients are based in Melbourne CBD (I'm a tech consultant), so I'm looking for an accommodation preferably near to CBD or may be near to a train station since I don't have a car yet (I'm totally new to Australia). I'm a smoker, but I am also a clean person. Non-judgmental and understanding. I blend in with people easily. I'm very responsible when it comes to doing my share of the household work, paying rent/bills, etc. I don't have pets but I'm totally fine with them being in the house. I respect your privacy & quiet-time and expect the same from you too. Perks of living with me: 1. I've a couple friends who are pursuing their masters in Melbourne. You get to socialize with them, their friends and so on (on weekends), if you want to. 2. You get an ensemble of recommendations about trending and amazing Movies/TV Series to binge on. 3. A lending ear to your problems and tons of free and good advice whenever you need it. 4. One stop solution to all your PC problems. I love fixing Windows PCs/Laptops. So if you ever got a problem, you know what to do. 5. Exceptional critic and reviewer when it comes to patching up job resumes, blog articles etc. 4. You get to taste a lot of Indian dishes and be a part of several experimental cooking recipes. Don't worry about the spices, I'm versatile :) Don't hesitate  to know more.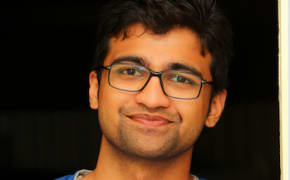 $250
Mayuresh
667 m from Royal Park Station
Hi there, I am looking for a share house with great people in it. Prefer to have a furnished room. I am 25-year-old full-time working person. Have been in Melbourne for more than 2 years now. I usually don't like switching places, therefore would prefer something long term. Also, I'll be bringing my car so street/garage parking is a must. Most of the time I do my own thing with activities planned in advance. On weekends, I hang out with my uni friends, watch movies, play boardgames/PS4 or do some outdoor activity. Prefer household where everyone is considerate and respectful to others. Not looking for a party house. If you see me as a fit, drop in a message and I'll get back to you. Thank you, Mayuresh
$250
Jack
667 m from Royal Park Station
Full time employed in IT. Non smoker. Looking for a single room with a good connection to Moonee Ponds, Craigieburn train line or tram route 59. From September to May 2019 with the possibility of extension.
$200
Adrien
667 m from Royal Park Station
Hola Flatmates ! I'm a 20y-o French student, i'm in Melbourne for a year to study English lingusitics ! Move in date: ASAP Long term – A year Happy to go on the lease ABOUT ME I'm a cheerful, curious human: I spend lots of time at uni, I love to read, swim, talk to people and take pictures. I'm into cinema and photography (i've studied art before). I do meditation, draw sometimes. I'm really chill and stess-free. I laugh way louder than I should, and have an obsession with cooking vegan pastries. On the weekends, I usually go out, have a few beers or just hang out with friends ! I'm not looking for a party house but I might invite friends over for dinner sometimes. If you have a few parties I'm all for it too ! I'm environment-conscious and try to live eco-responsibly. Finding people on the same green vibe would be heaven, yet not mandatory ! Favourite movies ? No Country For Old Men, Paris Texas Favourite books ? the Millenium trilogy by Stieg Larsson If I was an animal ? I would actually be a fucking tree, so I would just sit there growing up, doing nothing except sunbathing (i'm lazy) ABOUT YOU I'm looking for chill roommates, veggie ppl would be a little bonus. I'd love to be friends with my roomies: Watching some weird art-house movies and chatting around good food would be awesome ! I like the idea of everyone living independently but gathering around on the evening or going out every now and then. LIVING WITH ME Pros: - You''ll see yummy cakes popping up in the kitchen - I'm funny sometimes - Cleanness guaranteed, tidyness 100% certified. Cons: - I ask "what is this thing called ?" every 2 seconds cause I'm learning English - Steals bananas and is only half-sorry about that - You might open the fridge and be like "wtf is this" cause I like buying weird food Get ready to make fun of my French accent and eat some delicious vegan crêpes hehe !