$250
Sam
93.6 m from Saint Lucia
Hey I'm Sam and don't worry the dog isn't coming with me. I'm 25 yrs old, have lived in rentals, shared houses and student accommodation never had a problem with rent. Have done studying and full time work now looking into either more study or employment. Clean and courteous with other housemates. Communication is what makes or breaks a household. If you're my housemate I've got your back that's just how it is. Pretty laid back, meeting new people and new points of view on life is always cool. Being an introvert or extrovert is understandable and empathised. I'm from north Queensland. Travelled a bit sitting on 6/7 (Eventually I'll get to Antarctica) Have worked as an office worker to a shearer so have some experience and understanding of the workforce. For fun I enjoy hanging out, playing some sport or going for a ride down a mountain. Also enjoy playing a game or watching something. $180
Veronica
93.6 m from Saint Lucia
I guess what makes me great to live with is that I prefer to be quiet and relax when I'm not panicking about exams and revision - but I'm always down for a chill sesh watching movies or hanging out :) Currently studying Neuroscience at the Uni of Sussex in Brighton, UK 20 yo
$225
Lauren
93.6 m from Saint Lucia
My name is Lauren (female, age 29, American), and I'm an incoming UQ postgrad student - starting the Master of Peace and Conflict Studies program this semester. For the past few years I have been living in Washington DC, working for a human rights organization. I am used to frequent travel and am very adaptable - I grew up in the US, but I have lived in several other countries as well (Australia a few years back, Senegal, Kenya, France, and England). I am clean, neat and responsible - easy/fun to live with! I like travel, art, the outdoors, working out, finding fun events to go to in the city, or just quiet nights at home studying, reading, or kicking back with a glass of wine. Enjoy socializing at times and doing my own thing other times. Non-smoker.
$160
Luke
93.6 m from Saint Lucia
I'm a student studying my graduate diploma in secondary education and also working. Looking to find a room in a relaxed share house. I also have a dog but I am able to make arrangements for my family to look after her if that would be an issue $150
Cali
93.6 m from Saint Lucia
Clean, can cook, and can keep to self if required. I'm looking for a place to study close to my uni so I don't have to commute 4 hours everyday - first year biomed student at uq. My current lease runs out in June so that is when I hope to move 😊
$180
Kaileb
93.6 m from Saint Lucia
Hello potential housemates! I'm a current third year university student at UQ, from the Sunshine Coast. I've lived in Brisbane for the past two years in share houses around the Yeronga area, so I have experience with sharing a living space with others. I have a 2 year old small dog named Barry who is fully trained and very obedient. He is an outside dog and is no fuss whatsoever. At the moment I'm looking for a place to call home for 6 months, but if all goes well I might be open to make this a more long term thing. Please don't hesitate to ask me any questions. I look forward to hearing from you! (Move in date is negotiable)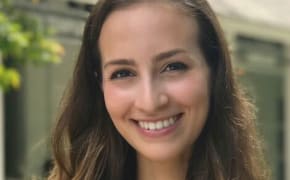 $210
Julia
93.6 m from Saint Lucia
Hi! I am currently a student at UQ taking my Masters in Animal Science. I am an Italian girl born and raised in Singapore. I love travelling and dancing salsa!
$250
Matthew
93.6 m from Saint Lucia
Hi my name is Matthew or Matt either is fine. I like to have fun but also when it is during study times I am really focused on my grades and I am conscious that other people will need time to study. I am a nice and easy going person but I am a bit shy at first but give me time and I won't be. I'm 21 turning 22 in May and I'm currently on exchange in America but will be arriving back into the county early to mid May. BTW the number that has been verified is only the number I am using here while in the United States the normal number you will be able to contact me  but this won't be active until I get back into the country around May
$200
Jimmy
93.6 m from Saint Lucia
Studying Masters of Physiotherapy at UQ, am a respectful housemate and prefer cleanliness.
$250
Angela
93.6 m from Saint Lucia
Hello, My name is Angela and I am a 26 year old female studying at UQ. I moved to Brisbane from Melbourne for my studies in which I was a Biomedical Scientist as my former job. I am in my final year of my Masters and find myself to be a very mature-minded, clean and friendly room mate. I am extremely independent and like to keep to myself as I work as a receptionist at a medical clinic most days and I study across two campuses therefore, I am usually work/studying long hours. I am very respectful for privacy and my surroundings but love to have a laugh a chat and a good time (if time permits it!). Need a new place ASAP! $170
Nistha
93.6 m from Saint Lucia
I'm an International student from Assam, India, who has come to the University of Queensland to pursue full-time Masters in Biotechnology. I can adapt to any environment and I am pretty social as I love communicating with different sorts of people.