Updated | $250
Julie
Hi! Would like to live somewhere where people are respectful, kind and considerate. A sense of humour and a friendly smile would be an added bonus. Be nice to live with likeminded people and be more than just housemates, but friends as well. A big family at home! I don't mind whether or not you have dramas going on in your life, because that's life and it is filled with dramas sometimes - and I will be there if you need my shoulder to lean on and a great big hug. I'm an Artist, Musician, Singer, Songwriter, Composer, Writer and Astrologer. I also Teach when I can and love keeping active and grounded. I love helping other people and I care about the World! I lead an alternative lifestyle and am not a conformist. I don't do drugs, but I'm very openminded about people's choices. I'm looking for a really nice, relaxing and beautiful home immediately! I'm flexible with areas because I don't need to limit my options based upon work! :) My Budget is $250. I can pay more, but I prefer not to - because it's just too much to pay in the whole scheme of this Life! We all gotta eat, rest well and have fun! Send me a message if you see Reflections of You within My words. The Heart finds itself Everywhere! Coogee: I Love You and some of your beautiful specimens of humankind - but not the A.Holes....... I think about that little Basement Flat, Writer's cramp and Claustrophobia - and wonder how anything good: lyrics or music could ever be written here about Wedding Cake Island and the Red Sails, amidst the busily preoccupied minds of those who would rather be somewhere else and someone else. Then I look to the Sunset, remember those beautiful memories from years long gone and meet some genuinely beautiful people in a local guitar shop - whose radiance beams out through the leadlight windows - making sure you're LOOKING EVEN BETTER before you even step into their warmth, abundance of wisdom and sincere kindness and then I think that the Writer's cramp has to go for another Surf! Because The Midnight Oil is Always burning..... Sydney's Inner West: I Love Your Groove, especially when I'm a Thirsty Merc! And ain't no detection of any Split Enz around here...... No Siree! With her Hair Flowing down in Blue Cascades, she makes a turn to Sydney's Inner west to meet with the Beautiful local Sydney Folk and search the land for Soulmates. Because it feels more like Six years, instead of Six months in a Leaky Boat... Searching elsewhere for that Perfect Place on Earth which doesn't really exist and does - all at the same time..... There is No Utopia! But apparently there is Perfection in everything! Ha....will consult the I-Ching again, when I get one! Newcastle: Oh, How I Love Your Beautiful Hearts!..... Always returning to the Beautiful Novocastrians - My Heart! Where Yoga is a Designer God and super talented People play their love out in the not too distant Studios.....Philosophising.....that the Truth is that Money will never be Everything! They have a Silver lined Chair, reminiscent of the Lion, the Witch and the Wardrobe - but in this beautiful area, there is no evil Witch - there is only Beauty! Big Love x "May you be filled with Loving Kindness May you Be Safe from your Inner and Outer Dangers May you Be Healthy in Body and Mind May you Find Peace and Be Truly Happy."
New | $300
Anna & Alvar
We are a couple that have shared accomodation for the last four years. We consider ourselves respectful, easy going and fun people!
New | $450
Miriam & Shane
We are a friendly, easy going Irish couple who just arrived back in Sydney after being home for a while. We are social but lead our own busy lives and are respectful of other peoples property. We both love the beach and being outdoors.
Updated | $500
Sondre & Jørgen
Hi, my name is Sondre and I'm a 25-year-old master exchange student from Norway. I'm looking for a place to stay together with my fellow student Jørgen (also from Norway) this semester. We will study at the University of Sydney. We see ourselves as honest, easy going and respectful persons who likes being social – hanging out with friends, or do all kinds of sport (hiking, swimming, football, surfing etc). In September, we're running the Sydney Marathon together! We prefer a place close to the beach 😊 Non-smoker. Maximum rent-budget each: 250$, included bills Feel free to ask my any questions! //Sondre
New | $340
Kristin
I moved to Sydney from the US earlier this year and am currently living in Bondi. Unfortunately after just a month or two they upped our rent so I'm looking for somewhere else in Bondi that fits my budget and enables me to travel :). Also would love to find a place with ocean views! I'm loving Bondi, and work in Pyrmont during the week. I like to stay active, and work out most days. Looking for a chilled, welcoming place to call home.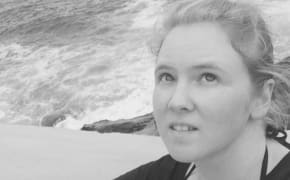 New | $350
Courtney
I work in the wine industry & happy to share any samples I bring home with my flatmate/s. I'm usually quiet & tidy. I tend to keep myself a bit but I love to socialize as well. Would love a flatmate/s I could enjoy a coffee/tea/meal/alcoholic beverage with either at home or out & about. I'm easy going & easy to get along with. I'm party days are behind me.
Updated | $300
Jack
Hey. Im from the UK very easy to get along with, I'm an active person always looking for adventure, I like to keep fit and stay healthy but nights out and pizza are still on the cards. I'm positive about life and looking to move to Australia at the end of October. I want to start off with a year out working then possibly a break traveling/farming again and then take it from there. I have a few friends already out in Sydney and I'm now looking for a change and experience a new lifestyle, I've moved around a few jobs Personal trainer/ lifeguard, labourer, pensions adviser and now looking for a new experience. Hope to find some great flat mates or a teamup.
Updated | $260
Nicolo
I am an easy going person who enjoys doing stuff with my flatmates, but also don't mind being by myself. I hope to do a lot of surfing and sometimes to go camping on the week ends. I am from Switzerland and will be staying for at least six months to do a research project in physics starting in October. My girlfriend who is french and also studies physics will probably join me for around four months. We both like to meet new people and discover the region we live in.
Updated | $300
Chay & Anisha
Hi guys!! ***Looking for a place to stay ASAP!*** After travelling South East Asia for 3 months, we are now both moving to Sydney on the 20th July 2017 on a 1 year working holiday visa. We are both young professionals from London and will be working full time in the city in Sales Management/Consulting and Buying. We are both friendly and outgoing as well as like our own space. We are clean and tidy, very respectful individuals and would not be throwing any crazy parties with lots of noise. We enjoy walks along the beach, sports, travelling, cooking, hiking, sunset views and socialising over drinks with friends. We are looking for: - Double room in a shared house / flat - All bills included - Unlimited internet connection - One or Two week bonds - Preferably a flat/ house with another couple or individual in a two bed accommodation - Clean and tidy individuals - Like-minded professionals who like their own space but who would also enjoy an occasional drink, BBQ and meal together. Please reach out to us on here if you would like to team up or have a room we would be interested in! We would love to hear from you! Chay & Ani
New | $300
Jack
My names Jack, i'm a 23 year old male from a city called Leeds in England, i'm over here in Sydney on a working holiday visa and love a simple and active lifestyle. In my free time i love going on walks to sightsee, chilling out watching moves and also listening to music. Im an easy guy to get along with and i don't mind socialising with other flat mates. Im looking to move into a place by the 28th of July, so please don't hesitate to contact me! I look forward to meeting you,
New | $250
Renan
Easygoing brazillian looking for a room
Updated | $450
Nicholas
I'm a language teacher from New York. I'm mature, responsible and very tidy. I'm also good-natured and easy to get along with. I was born in Australia, but I've lived most of my adult life in North America, Europe, Japan and Latin America. My interests include physical fitness, organic farming, adventure travel, languages, independent films and cooking.