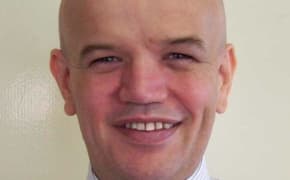 $260
Aaron, Male, 53yrs
3.07 km from Chelsea Heights
Hi, I'm working towards establishing a share house in a very luxurious home. We're looking for a total of 5 people who are able to be friendly to each other and pay bills on time. You can get more details at my other listing. Why you should consider sharing with a divorced 53 year old guy: As a guy, I can cook more than bake beans. 🥘 I actually like cooking, 👨‍🍳so there's a good chance of getting a nice meal 🍽 I won't hog the PS4/Xbox 🎮 I know things we can do if the internet 🌏was to self destruct. You can borrow money 💰 of me and hope I may forget due to dementia. I love grocery shopping 🛒 so if you're too busy, consider it done ✅ I'm getting older, I could die early⚰️, you'll get a better room. I have 53 years experience in getting along with others. 😇 My birthday is in winter, we can save on heating bills with using 54 candles. 🎂 My life isn't a ongoing drama. 🎬 I know how to change: - a light Globe💡 - fix a tap🚰 - I know how to post a letter 📮 - fix most problems on computers 🖥 I'm old enough to give sage advice 🔮, but not old enough that I smell due to wearing a diaper. 💩 Specific reasons for Guys: I'm not going to steal you girlfriend👩‍⚖️ I'm not going to want to borrow your clothes 👕when we go clubbing.🕺🏼 (I don't go clubbing) I'm actually good to seek advice from.👨🏻‍💼 I can hold the other spanner 🔧 Specific reasons for Girls: I'm not going to steal your girlfriend either. 💔(See guys) I have six daughters, I've lived in a all girl house (excluding myself) for 18 years. So I get along with females well. 👩🏾👩🏼👩🏽👩🏻👩🏿👩 I've finally realised the toilet seat 🚽doesn't self levitate. It's not magic 🎩 I won't raid your wardrobe 👗 , wear your makeup 💄 , or ruin your best heels 👠👠 And finally the most important reason why you should contemplate 🤔 sharing with me, I promise to stop using emojis, to look 😎.
Free to Message
$160
JENNY , Female, 26yrs
3.07 km from Chelsea Heights
Study and work to grow as a person and for my family
Early bird $125
Ashish, Male, 34yrs
3.07 km from Chelsea Heights
Dear Friends, I am coming on 11th March to Melbourne and looking for a furnished room. About me: I am an IT professional and coming on PR Visa. I will search job in Melbourne so looking for economical and easy access location. I am non drinker, non smoker and vegetarian male. I am a tidy person and don't hesitate to extend help to other flat mates as well. I am passionate about running and other outdoor activities. Would love to explore the city and make good friends. Thanks Ashish Mathur
Early bird
New | $230
Therese, Female, 29yrs
3.07 km from Chelsea Heights
I'm honest, reliable and I clean up after myself. I have a 7 month old son who will be coming with me, he's deliciously Adorable, a magnificent sleeper and he barely cries. I dont mind doing housework but sharing the load is a must. Putting it simply, I'm a good person. I listen when someone needs to talk, I don't judge, I cook, I clean and I don't cause drama. At the moment I'm not working simply to spend these last few precious baby months being the best mum I can be for my boy. I love music, movies, food and casual drinks on a warm summer night with my friends. I enjoy casual strolls, bike riding, 4wdriving and getting away for the weekend to go camping. I'm currently going through a rather painful breakup and have to relocate myself and my son ASAP. Ok I think I've babbled on enough. Hope to hear from someone soon.
Free to Message
$250
Diego , Male, 26yrs
3.07 km from Chelsea Heights
Passionate about hospitality industry and love sports
Free to Message
$220
Shannon, Female, 20yrs
3.07 km from Chelsea Heights
Hi I'm Shannon! I'm very friendly and love socialising over a cup of tea! Open-minded but looking for drug free accommodation with one, two or three reliable flatmates, in the Carrum/ Patterson Lakes area. Hoping for housemates that would become friends, that wouldn't mind hanging out & enjoying each other's company but also understand that we need all time to ourselves. I like watching sport, going to gym, watching movies, eating out, live music, living close to the beach, dancing, bowling, and just generally enjoying life! Chilled nights in are great too!
Free to Message
$225
Zachary, Couple, 23-24yrs
3.07 km from Chelsea Heights
I work full time and when not working Im quiet and keep to myself. My wife currently does not work as we are saving for a partner visa so she cant. She keeps to herself though and is very clean. Basically just looking to go halves on rent with someone to get a place together. makes it more affordable
Early bird
$400
Hannah, Couple, 24-25yrs
3.07 km from Chelsea Heights
Friendly couple that are moving to Melbourne from NZ in mid Feb, Hannah works in QA in the food industry and Aaron is a Chemical Process Engineer. We are looking forward to exploring Melbourne and the surrounding area on weekends and going out for dinner and drinks. Aaron plays hockey and Hannah is looking to play netball in Melbourne. We're looking for a professional household where we can share a glass of wine or beer and a conversation in the evenings but we also like our own space and respect other people's. Aaron and Hannah
Free to Message
$250
Diane, Female, 61yrs
3.07 km from Chelsea Heights
I am easy going, young at heart, neat & tidy. I am a people person who can join in or have my own time. I am new to Melbourne as I have family here . I am a nurse who is semi retired but want to work to settle in, make friends etc.
Early bird
$150
Neeraj, Male, 23yrs
3.07 km from Chelsea Heights
Hi, I need to get a Room in a Shared house. I am looling to share the house with females at the moment as i have lived with males and it didn't work well. I am neat, tidy and loves to keep house neat and tidy as well. I neither smoke nor drink. I work all 7 days a week. My timings of work are 8 am till 7-8 pm and hence, i just need a room to come home sleep get ready and go to work again. I am friendly, very quiet and love to live in peace. I have my own transport so even if the home is not very close to Public Transport, it is not a big issue. Have my own bed, mattress and all other stuff for the room, so even if the room is not furnished, it still will work. Just drop me a message if you have a room available in your house and i will reply back. Regards
Early bird New | $700
Samuel, Male, 40yrs
3.13 km from Chelsea Heights
I'm Sam , origin from south India . Been here for 15 years . I'm looking for a spacious bedroom , preferably with own bath / toilet ( not a must ) . I am a quiet type who loves reading , gardening . I work full time from 7-3 pm . I'm not a party type person
Early bird $300
Jeremy, Male, 40yrs
3.48 km from Chelsea Heights
i keep to myself mainly quet around the house as i am a brickies labourer so very tired when i get home n genrally asleep early and i beleive home is where u go for peace n queit
Early bird