$200
Apikali
1.84 km from Warabrook
I'm Fijian and will be moving to AUS in mid Feb to study at UON-willing to start paying rent from the beginning of Feb. Don't smoke/drink, responsible and neat. - Being well mannered and respectful towards others - whether it be their opinions, culture or personal space is a value that I take seriously and I would appreciate like minded flatmates. - Messy environments stress me out, so you can expect me to be very tidy and always clean up after myself. - I'm from the Islands of Fiji but have lived overseas for the past couple of years, which has made me quite open minded - so I get along well with students from any sort of background. - I want an environment that will let me be myself, allow me to focus on my school work and that will allow me to make fun experiences at the same time. - I'm pretty much an extrovert stuck in an introvert's body. I keep to myself a lot, but I'd love to get to know my fellow flatmates and would totally be down to hangout or walk with you to the shop if you're too scared to walk alone cause it's getting dark. Or maybe you just need someone to talk to, after a long day or having a tough time. I got you fam! - I'll be moving to Newcastle in February 2018 to study Environmental Science at The University of Newcastle (Callaghan). - Feel free to drop a message💃🏽
New | $200
Desiree, Yin fei & Dyishin
1.84 km from Warabrook
We are fun and loving group of students here for overseas studies.
$300
Jasmin & Mason
1.84 km from Warabrook
Mason - Starting his third year of study at UoN in Civil engineering and surveying. Spends most of his time studying and playing Xbox, he is responsible, tidy and quiet but always up for a friendly chat. Drink of choice would be a schooner of Tooheys new but if he's treating himself then Scotch would be his first choice. Jasmin - Starting her second year at UoN in Bachelor of creative Industries majoring in Writing and Publishing. Spends most of her time sleeping, reading and pestering Mason. She is also responsible, respectful of common areas and enjoys meeting new people. Drink of choice would have to be Harddys Charddy but if she's treating herself the tequilla comes out. We have been together for over a year, living together multiple times, and we both have a steady income coming in.
$290
Raine
1.84 km from Warabrook
Bubbly, Explorer, Honest (written by my friends). Short info: Sensible and considerate. Believer of healthy, non-passive aggressive communication. *Laying it out early to facilitate mutual understanding 🙈: I dislike cluttered/dirty shared environment with items often misplaced (e.g., kitchen, living area). I'm sure we all want to live in a liveable home with considerate members. I don't mind performing occasional acts of service, but unless the relationship greatly makes up for that, I'd honestly be disappointed and upset if I have to repeatedly clean up after someone. Detailed info: I'm a smiley introvert—albeit an energetic one—who grew up in a small island (country) called Singapore. I'm pretty 'flexible' in the sense where I have a huge range of interests. I love cozying up on the couch or a café with a good book; I'm really outdoorsy at the same time— I love taking walks and I do boxing. I spread my time between outdoor activities, fitness, culinary and my bachelor degree (psych; UoN, honours year). I have high empathy level (ps. I know how to read the atmosphere ;)), and I'm absolutely passionate about spreading love, smiles and joy. I love being the tiny ball of concentrated sunshine amongst my friends even though I'm an introvert and that means my battery does go flat sometimes. But it fills up my heart knowing that I've made someone feel more pleasant— even if it's just for a second! It's all worth it. You may have realized by now after reading all that I've typed that I'm an open book 😊 Hit me up if you think that you'd be happy (not just 'okay') living with me!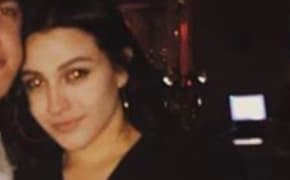 $300
Shather
1.84 km from Warabrook
...Or "Shaz" for short So, I have recently enrolled in a Bachelor of Medical Radiation Science at the University of Newcastle after studying Medical Science at the University of Technology (Sydney), and although I currently live in Sydney, I am determined to make the move. I am looking for a potential roommate/s who is somewhat my age and hopefully has similar goals and interests. To be quite honest, I wouldn't mind an apartment in Newcastle CBD, so if you're looking to teamup, please let me know. I do enjoy going out regularly but I am also down for a chill night at home with a few pals. I'll also be travelling back and forth to Sydney every week most probably from Friday-Monday and I like to visit the gym once or twice every day.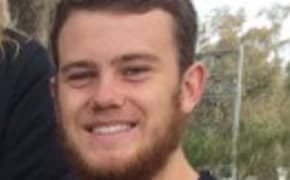 $160
Ben
1.84 km from Warabrook
Hi, I'm 21 years old from Geelong Victoria! I'll be moving up to Newcastle to commence studying Physiotherapy in 2018. I am easy going, very clean and tidy. I'm always up for a chat but also respectful of privacy. I'm a keen surfer and just love to go exploring and nights out with great people. I'm keen to move up to the warmer weather and meet some people who are keen to hang out a bit but also respect study time.
$250
Sonya
1.84 km from Warabrook
Hi there! Im Sonya (aka tiny teddy protector) from Sydney. Im starting my first year of uni in February 2018 at the university of Newcastle studying diagnostic radiography. About me: 1. I love eating, binge watching tv shows and going to new cafes. 2. Ethnicity: born in Australia but raised in Pakistan. (yes, i can speak urdu ;)) 3. I am an avid swimmer and kpop enthusiast. 4. I am not a huge party person 5. Im very neat and tidy. 6. Oportos is life fite me. So overall I'm looking for long term accomodation (4 years) in a shared house (all female flatmates only) where everyone is easy going and friendly where we can motivate each other and make the most of a shared living arrangement. I' ll look forward to meeting yall!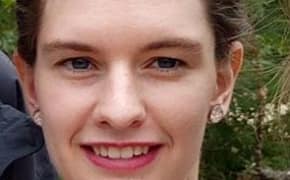 $175
Rosie
1.84 km from Warabrook
I am currently in my 3rd year of a Bachelors of Psychology at the University of Newcastle. I am a generally quiet person but also don't mind a chat. I am respectful of others and am happy to share cleaning duties around the house. I am looking for a lease of 6 months or more and am flexible with a moving in date.
$180
Sherry
1.84 km from Warabrook
The ting goes skrrraaaaaaa! I am a 23 year old student, studying accounting at The University of Newcastle. I am a very friendly and caring person who is very open minded and always up to to try new stuff. Similarly, I am pretty tidy and in many cases organised although I like going with the flow as well. I like cooking and spending time with good people as well as just relaxing in a park, enjoying the summer while reading a book and listening to music. As much as I love time to myself and respect that others will too, I'll never be one to turn down a movie night, another hit of caffeine or just a chat about the day. I like to go out occasionally but dinner at home and/or drinks out the back with friends will always take the cake. Would love to live with others that are fun, caring, active and honest about themselves as I intend on being. Feel free to suggest for coffee and a chat if you're interested as I would love to hear from you. Moreover, I am easy going, laid back and love to be part of the house rather than just live. Plus, I work at Domino's so you can get pizzas from me! Looking to move in at the end of the month so feel free to suggest for coffee and a chat if you're interested as I would love to hear from you.