Looking for the perfect flatmate or share house can be tricky, particularly when you don't know the person you're moving in with. At Flatmates.com.au, we know trust plays a big part in searching for share accommodation. On top of our full-time moderation team, on-site security checks and mobile verification, we're now adding ID verification to our service.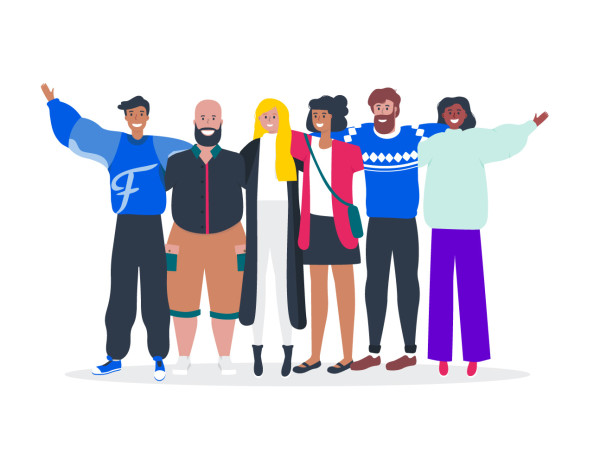 Verifying your ID is easy with Equifax. Simply grab your Australian passport or drivers license , fill in the verification form and then wait to be verified.
Verifying your ID can help you find a flatmate or home faster – members will know that you're a legitimate person and may be more likely to message you. You'll also feel safer going to meet new potential flatmates knowing that their identification has been verified.
If you're having trouble with the ID verification process, check out some of our common FAQs below.
What documents can I use to verify my ID?

At this stage, we won't be supporting international passports as an ID document. We understand that this means some members of our community may miss out on ID verification for the moment and we're sorry for any inconvenience caused. We are working on making IDV available for all passports (both Australian and international) as soon as possible.
How do I know if a member has been verified?

If they're approved, an ID verified badge will appear on their person listing page. Ditto for your own listing.
How much does it cost?

Our new ID verification feature is built into our plans. If you purchase an upgrade with us, you are eligible for an ID verification with Equifax.
Am I eligible for the verification?

Members will need to have a person listing and an upgraded plan to be eligible for the ID verification. Even if you are listing your property, you will need a person listing to apply for the ID verification. You can deactivate your person listing once done.
How long does it take?

The whole process should take less than 5 minutes.
What if I'm knocked back?

You'll be given 2 attempts to correctly and successfully verify your ID. If your second attempt at verification fails, you will need to contact us to request another two attempts.
How long does the verification last?

Your verified ID with Equifax will remain on your account for 6 months. Once it has expired, if you wish to verify again, you will need to re-do the process.
Do I have to verify my ID?

There is no obligation to verify your ID. However, members will be more inclined to message and meet up with other members who are verified.
What happens to my data?

Rest assured, Flatmates.com.au does not store your verification ID document data, and it's this data is encrypted during verification. Check out our privacy policy for more.
What happens when my application has been delayed?

Don't worry, this can happen when it's busy. We'll continue to process your application in the background with Equifax and we'll message you once we have an outcome.
Your question still isn't answered above? Contact our friendly support team at support@flatmates.com.au .