Welcome to Australia! We're so happy to help you on your journey in The Great Southern Land. Before you find your share house, there are a few hints, tips and safety tricks to be aware of, so read on to make sure your share housing experience in Australia is the best ever.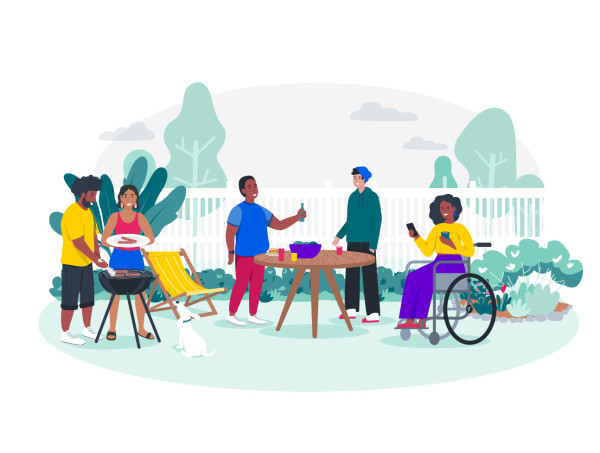 Now before you get here, we suggest you read our guide to moving to Australia, which will fill you in on all the house hunting, job hunting and fun suburb tips that you'll need.
Once you've read that, we can fill you in on all you need to know about staying safe online and protecting yourself in your new home. Whilst Flatmates is here to help you and to keep bad actors off our platform, it's important to arm yourself with the right tools and information to make your share house experience as smooth as possible.
Remember: You're new to renting and living in Australia, it's ok to ask for help.
Staying safe online
Although rare, it is known that international students can fall victim to online scams when looking for share accommodation or can get caught up in a bad share situation. Due to language barriers, lack of knowledge of our tenancy system and the fact you're in a foreign country, many students feel lost on what to do when things turn unsavoury.
Never visit a property without speaking to the person on the phone first and never say yes to a property you haven't seen in person.
As best practise, Flatmates.com.au always suggests to call someone on the phone before meeting them in person. That way, if you don't gel with the person over the phone, then you won't have wasted your time going to visit their property. It's also a good way to assess if someone is genuine. Seeing a property on a video call is not sufficient, you need to see the property in person first. For more on online safety, check out our guide on how to stay safe online.
Remember: If something looks too good to be true, then it usually is. Very cheap rent for a beautiful one-bed apartment in the CBD is a common scam.
Staying safe in the property
Once you have called and met your new flatmate and agreed to the property, you will need to complete some paperwork depending on your share house situation. Before you enter any agreement or pay any money, it's important to know exactly what you are agreeing to. Use our Flatmates pre-agreement checklist to make sure you discuss the most important matters before you make any commitments.
One that's all been checked off, it's time to get started on the official paperwork. We highly suggest all members go on the official lease agreement but we understand this isn't possible for all share houses and their flatmates. In lieu of an official lease agreement, use our Flatmates Agreement.
As a bare minimum, write down the basics of your agreement and get both parties to sign. Include on this piece of paper key information such as: move-in and move out date, length of stay, how much rent you'll be paying, on what date each month, your bond deposit and so on. Again, we highly suggest that all bonds be registered with RTBA, but this may not be possible for all share house situations. If this is the case, make sure you attach a screenshot of proof of bond transfer to your agreement to keep as evidence. For more info on bonds, head to our bonds and security deposits page.
Where to get help when things go wrong
If you think you have been a victim of a scam or you feel uncomfortable in or current share house, there are places to get help. If the concerning listing made contact with you through Flatmates.com.au, report them immediately to our staff. All members can be reported by selecting the "Report this listing" link on the right hand side of every Flatmates.com.au listing. You can also contact our support team directly with your concerns.
Get advice early: Read up on our Flatmates Legal Guides
If you think you've been scammed

If you think you may have provided some personal details to an unknown site or person, or if you're unsure, follow these handy tips to help keep your info safe:
Update your password, including any other accounts that use the same login info. Your password should be a combo of letters, numbers and special characters. We also suggest you use a password manager, such as Last Pass. This will allow you to store passwords, make complex passwords and can help against phishing.

Be wary of potential phishing sites by checking the URL prior to logging in or providing information. We only use the domain flatmates.com.au

Visit the Australian Cyber Safety Centre for a step-by-step guide on how to protect yourself if you think you have been scammed.
If you feel uncomfortable in your share house

Flatmates.com.au is only to be used for share accommodation and not for any other reason. If your new flatmate asks you to engage in activities that aren't related to share housing (asking you to work for their business, engaging in inappropriate behaviour, partaking in illicit substances or activities), please report to Flatmates.com.au as soon as you can and if you feel in-danger, also report this to the police. Flatmates is happy to assisst with any police enquiry if necessary.
If you are in a tenancy dispute with your landlord and live in Victoria, there is a great and free accommodation legal service provided by Study Melbourne. Study Melbourne is you one-stop go-to shop for all things intentional student related and your home away from home while you're here.
Other resources for other states:
NSW
TAS
NT
ACT
WA
QLD
SA